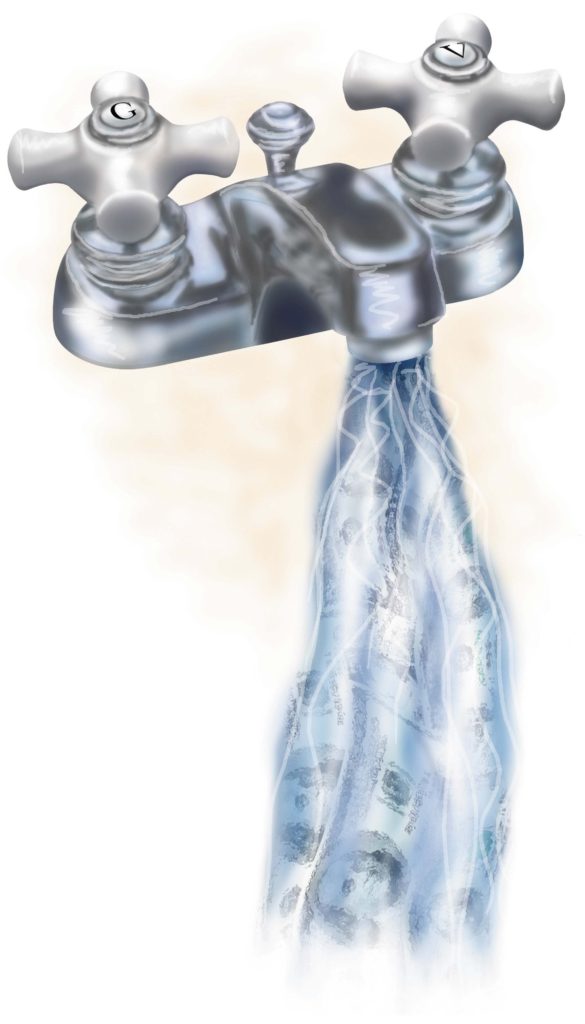 KRT
A new advertisement by the National Resources Defense Council claims that Greensboro has toxins in its water supplies.
The advertisement claims Greensboro's water supply contains the cancer causing chemical Gen X.
The city of Greensboro replied to the amounts of Gen X found.
Assistant Director for Greensboro's Water Resources Department, Mike Borchers said that the levels of Gen X in the water supplies are lower than the EPA's Health Advisory.
"Every morning the first thing I do is I fill up my 16 oz. cup of water and I drink it every single day. I fully vouch for the quality of the water here in the City of Greensboro," said Borchers in an interview on WFMY News 2.
With water issues flooding Greensboro, N.C. A&T students flocked to social media to voice their concerns about the water they are supplied.
Several students have complained of the appearance of their water.
Some expressed their concerns for a muddy color at times and others recognize a foggy discoloration to the water.
"When I used to live in Haley Hall the water used to turn a brown color a lot. I would have to let the water run for a few minutes so that it would be clear. I would usually be a little scared, because I am putting that into my body, I am absorbing this water daily," said Tyrelia Sawyer Mercer, sophomore speech student.
N.C. A&T Office of Facilities recognized the concerns from students concerning the water on campus that is supplied by the city of Greensboro.
They reassured students that the muddy coloration of the water was due to a broken water line on campus.
Broken water lines can cause sediment build up which results in a temporary muddy coloration.
"There was a broken water line on the other side of East Market St. and Benbow Avenue about two months ago. The city of Greensboro shut down the water line while they made repairs. After turning the line back on there usually appears to be a little turbidity in the water; that's when you get a muddy brown color in the water," said Andrew Perkins Jr., Assistant Vice Chancellor of Facilities.
"We try to have a very close relationship with the city of Greensboro and the utilities departments so that they can inform us when a water line is broken in hopes that we can work collectively to fix the problem," said Perkins.
If you have any questions or complaints about your water visit greensboro-nc.gov or call (336)-373-2489.