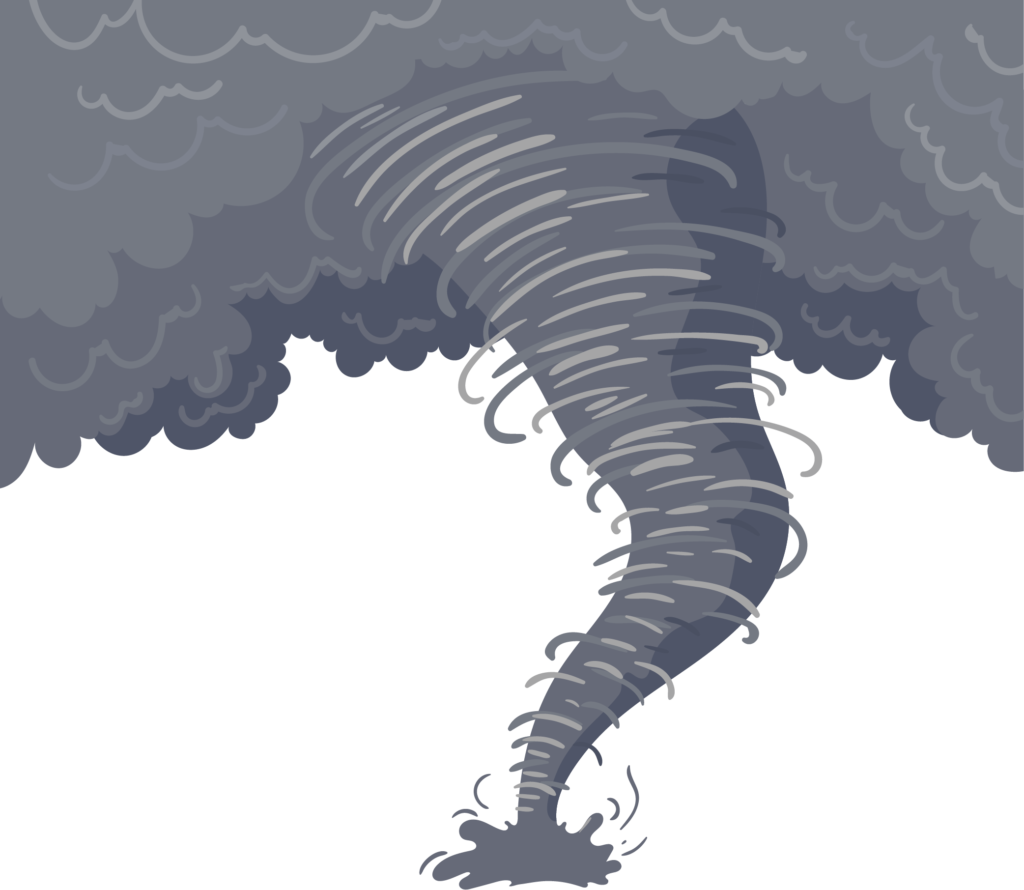 East Greensboro suffered severe damage on Sunday, April 15, after a thunderstorm and tornado ripped through the 4 mile radius between Barbara Park and Phillips Avenue; this tornado was a category EF2.
The devastation of the storm has displaced many families, students and members of the community.
Hundreds of homes and businesses were damaged as the storm traveled through the city.
One person was killed after a tree struck his car on Sunday.
Multiple city streets have been closed off due to fallen trees and power lines. Duke Energy said about 43,000 customers currently lack power in North Carolina.
Late Sunday afternoon, University Communications notified staff and students through an AggieAlert and an e-mail that Guilford County was under tornado watch. Shortly after the watch, a tornado was sighted near U.S. 29 and Gate City Boulevard and a warning was then issued.
Initially N.C. A&T informed that there were power outages in Aggie Terrace, Aggies Suites, Pride Hall, 1020 E. Wendover Ave, Campus Evolution, Sebastian Villages, the University Farm, Bryan Fitness Center and the Joint School of Nanoengineering and Nanoscience.
"Fortunately our campus did not suffer any structural damage to any buildings on campus. However, there were several buildings that experienced loss of power. For most of the buildings on the main campus, power has been restored," said Chief Charles E. Wilson, University Police Department.
Although power was restored to on-campus facilities, several off-campus student housing complexes like Sebastian Villages, Campus Evolution, Collegiate Commons, Campus East and Campus Edge continue to lack power and hot water.
"There are about 850 students that live in Sebastian altogether give or take, but only 300 were affected for the longest," said Darrieon Millner, Community ambassador for the Sebastian Complexes.
Email released from University Communication:
Students in housing currently without power have three options for showers:
Students may go to a same-sex friend's residence hall to use showers
Students may shower at the Campus Fitness Center
After 10:30 a.m., students may also shower in the lower-level of Corbett
Meal Options
Students in leased housing will be able to dine in Williams Dining Hall through Wednesday, April 18, free of charge. You must present your Aggie One Card to be verified.
Due to the devastation, there are multiple places around the community that are offering food and sheltering for those who were impacted.
St. James Baptist Church– 536 Florida Avenue
New Light Missionary Baptist Church– 1105 Willow Road
Hungry Church– 801 Post Street
Mount Zion Baptist Church– 1301 Alamance Church Road
Interactive Resource Center– 407 E. Washington
James B. Dudley High School– 1200 Lincoln Street
There are also numerous street closings around Greensboro that will affect students and faculty alike for the days to come.
Holts Chapel Road, just south of Market Street
Wendover Avenue east bound, just east of Elwell Avenue to Huffman Mill Road
Elwell Avenue, from Wendover Avenue to Phillips Avenue
Market Street, just east of Sykes Avenue to Lowdermilk Street
Bessemer Avenue, just east of Sykes Avenue to Elwell Avenue
Phillips Avenue, west of Elwell Avenue
McConnell Road, from S. English Street to Franklin Boulevard
Banner Avenue from McConnell Road to Holts Chapel Road
East Florida Street, from Willow Road to Gate City Boulevard
The extensive damage has left many in need of assistance. If you would like to help, contact Greensboro's City Center at (336) 373-2489.