Local Elections: Students' Votes Matter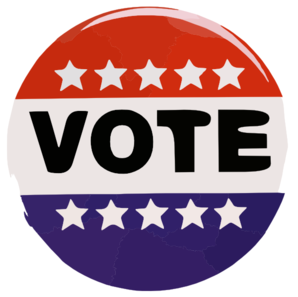 By Allison Gilmore and Zila Sanchez
When it comes to local elections, there seems to be a significant difference in the voting turnout compared to national elections. Citizens plan and prepare more for Thanksgiving and Christmas than they do for local council members and officials that will determine how they live, even though local elections impact us more than national elections. 
As local election day approaches, it seems as if college students are not excited about voting. In fact, most aren't. According to Bloomberg, only 19 percent of millennials voted on a national level in 2016, so politicians are understandably not excited about the turnout for this year's Greensboro election.
"(Voter turnout) will be far too small, as it always is, and that's sad," said Yvonne Johnson, Greensboro's mayor pro tempore.
Efforts have been made to increase voter turnout. In fact, to bring voting awareness to campus, on Sep. 28, an event, "From Small Turn Out to All Turn Out" was held by the North Carolina Agricultural and Technical State University Division of Student Affairs, Democracy NC League of Women Voters of the Piedmont Triad, Common Cause and Campus Vote Project. The event focused on voter registration, voter education and the importance of casting one's vote. Some important figures in attendance included past mayors and community leaders, such as Keith Holiday, Robbie Perkins, and Amy Murphy. The community reached out to N.C. A&T to teach students of the city council's role, highlight how the city has changed and inform students how we have an impact in the community.
Some college students either don't care, or they don't understand the importance of voting. Dealing with both ends of the spectrum is difficult, especially when gerrymandering has split the campus into two different voting districts. Most students didn't know how gerrymandering affected the student population until the "Concerned Student 1891" letter was released to Chancellor Harold Martin.
On one end, there are students, like freshman Adrianne Mitchell, who have made Greensboro their new home. "Regardless if I'm from (Greensboro or not), this is where I live now and will be living for the next four years," Mitchell said. Students like her understand that even though they may only be spending a small amount of time in Greensboro, they still want to live under laws that will not hinder them.
On the other hand, there are students like senior Jalyn Jeffers who have no plans on claiming Greensboro. "I chose to do an absentee ballot, so my vote would count at home. I felt as if they needed it more," Jeffers said.
Either way, most college students simply believe that their vote does not matter. As hard as it may seem to believe, from recent turn outs like Trump's election, voting makes a tremendous difference.
"The commitment to vote is one not only for ourselves but the ones before us who lost their lives. We owe it to our ancestors who fought that hard for their right to vote," Johnson said.
She is absolutely right. Most of us have forgotten that just 52 years ago, the Voting Rights Act was passed that officially allowed people of our grandparents' generation to vote. Black millennials have been targeted by hearsay on social media that will discourage them to vote. College students are not taking the initiative to get involved in their local government.
If only students were more involved in local elections, then much more could be accomplished in our favor.