National walkout reaches G'boro schools by: Braxton Brewington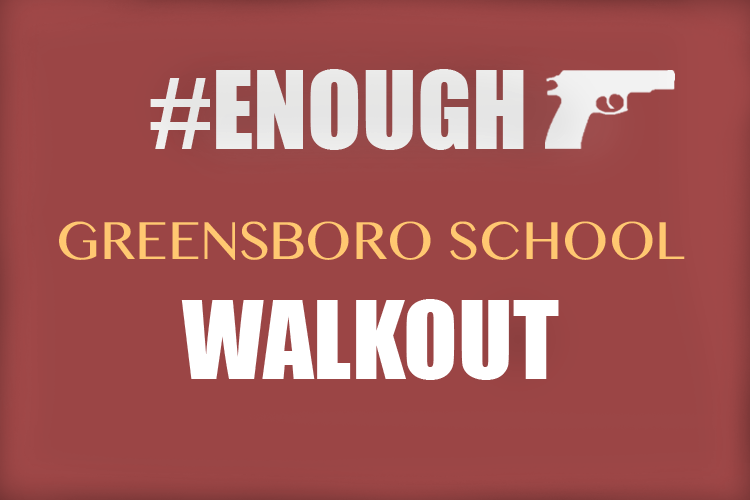 Students across the country participated in a National School Walkout on Wednesday, March 14, in protest of gun violence. While many schools prohibited their students from participating by using threats of detention, suspension and other punishments, that did not stop Ben L. Smith High School of Greensboro from walking out.
Smith High School students joined schools all over the nation in solidarity with the 17 students who were killed in the shooting at Marjory Stoneman Douglas High School in Parkland, Florida, marking the one-month anniversary of the shooting.
Students of Smith High School chanted, gave speeches, recited poems and supported one another.
Along with many other Smith High School students, one in particular recited an impactful spoken word piece stating, "If education is my sin, then hold me at gunpoint and pull the trigger. We are not targets on a gun range. We mean so much more than that."
Several Smith High School parents and guardians attended the walkout. Many were seen crying, as they witnessed their children march for gun control.
Hundreds of people flooded the school's campus, but protesters among the crowd were not limited to high School students. College students from N.C. A&T, Greensboro College, University of North Carolina at Greensboro and Bennett College were all present.
"Don't think because y'all are in high school that y'all don't have a voice.  Y'all have a voice, and it's loud. It's loud as hell," said Brandi Collins-Calhoun, an organizer with Black Lives Matter Greensboro.
College students across North Carolina showed their support of the students from Parkland High School by having walkouts of their own. Students from Elon University and University of North Carolina at Wilmington organized their own walkouts.
While N.C. A&T did not hold their own walkout, students were afforded the opportunity to write letters of encouragement to the nearby Stoneman Douglas High School students hosting their own walkout.
N.C. A&T students questioned the lack of response from administration on the issue of gun violence, considering administration's past responses to national issues.
"I think we definitely should have shown support for the walkouts. As an HBCU, we're supposed to lead by example, and I feel like we didn't. If PWIs did it, and we're the number one HBCU in the nation then I don't see why we couldn't do the same thing," said Nia Green, a sophomore political science student.
Since the Parkland shooting, conversations of gun control throughout the country have become more prevalent then before; therefore students from the Parkland High School like David Hogg and Emma Gonzalez continue to initiate school walkouts nationwide.
"Who are the real babies? Us or guns," said Jhonathan Hill, senior Smith High School student.
"America has lost a child that they gave birth to, yet they will never be able to see that child succeed."