Hurricane Florence recovery tips
What to do after the impact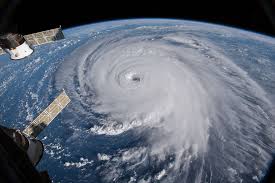 Hang on for a minute...we're trying to find some more stories you might like.
The arrival of Hurricane Florence is causing a stir around North Carolina. Though no one is entirely sure of the impact it could have, it is important to take precaution and be prepared for any possible flooding or damages that could take place. Here are a few tips that could be used to safely and effectively recover from the hurricane aftermath.  
If your home has experienced flooding, use fans and dehumidifiers to dry it out. Before trying to make any changes, everything should be dry first. This will also help prevent mold from developing.
The best thing to do is avoid contact with flood waters because the contaminated water could lead to health problems. Anything that gets in contact with water, such as furniture, food, and carpet, will most likely need to be discarded.

It is imperative that you clean and disinfects any floors and surfaces after they have been in contact with contaminated and hazardous waters.  

Monitor the temperature of the refrigerator. If any dairy products, meats, prepared foods, etc. get below 41℉ they will most likely need to be discarded.  

If you do not have any bottled or outside drinking water, allow water to boil for about three minutes before to prevent any possible disease.

If any renovations are needed, it is best to make sure that the contractor is familiar with emergency renovations.

Any losses should be reported to the insurance agent. Make sure those items lost are documented to support your claim.  

Any structural damages such as holes should be repaired as soon as possible because they could potentially become homes for rodents.  
For more information on recovery methods, go to epa.gov or stertitech.com.