The A&T Register 2018 Midterm Election Reflections
Hang on for a minute...we're trying to find some more stories you might like.
Marisa Comer – theCulture Lead Reporter

Millennials and those of younger generations were encouraged to vote now more than ever. I feel like a lot of people did come out and vote, but it still was not enough to enact the change we so desperately wanted. I'm upset but I still have to understand that we did have some accomplishments, even if it's not as much as we wanted.
Lauren Mitchell – theWord Lead Reporter
Despite the best effort of new voters and minorities, it seems that Democracy has failed us. The effects of voter suppression and gerrymandering were in full swing, although voting saw a large increase, popular support wasn't able to create widespread change because we do not have a fair election process. Although voting doesn't change the system it is true to a degree, using this as a learning experience, hopefully, more people will realize the importance of fair local elections and decide to use their voice to vote.
Jarod Hamilton – theScore Lead Reporter
After several months of encouragement and ads regarding voting, I feel disappointed about majority of outcomes during elections. It is definitely exciting to see that the Democrats won the House of Representatives, but I feel disappointed to see four out of the six amendments passed. I think the fact that the Senate is still controlled by Republicans doesn't bode well for the citizens.
Not being able to vote without a photo ID will prevent millions of North Carolina's from showing up at the polls. I think the country is headed in a slightly better direction a little bit with the Democrats being in the House but it's definitely disappointing especially when so many young people actually went to the polls and made our voices heard.
Jaylin Saunders – theScene Editor
The election results were very disheartening. It really showed how we could all band together and try to make a difference but still be outnumbered; four out of the six amendments were passed and it honestly feels like we are always silenced in this country. A good thing is that the young voter turnout increased. But still, a lot of people felt like voting wasn't worth it. This country has been going downhill and it continues to do so.
East Dockery – Social Media Specialist 
I was personally hurt by these election results, especially with the millennial voter participation results increasing. I feel that with these election results it'll spark either one of two things; it will either discourage people about voting and make them feel like voting is pointless and we are outnumbered by corrupt republicans and uneducated voters or it will rile people up to be conscious about the importance of voting and to want to vote even more.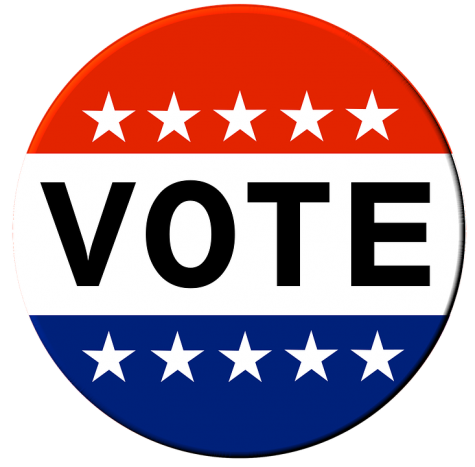 Ayanna Miller – Social Media Specialist 
Like the people say – I'm disappointed, but not surprised – I did have hope that Gillum and Beto would win, even though it would be a close race. However, their defeats did hurt. One thing I saw constantly as I was covering the election were uneducated voters. In my class, people were voting but admitted that they only knew to vote "No" on all 6 amendments.
Even on Twitter, a user said "Y'all only told me to vote for Stacey Abrams. WHAT AM I SUPPOSED TO DO FOR THE REST OF THE BALLOT?"
I think they are failing in some aspects of educating voters and should make sure that the ballot is clearly understood with concise language.
Hakeem Shabazz-Norris – Multimedia Assistant 
In my opinion, I felt like there were so many chances for people to become educated, college students especially, and some people still failed to become properly educated and voted Democrat because "they're not racist"not because they knew the policies of the individuals. I also feel as there were more African-Americans that voted this election, we underestimated how many white people blindly vote Republican. While African-Americans do blindly vote, the power of an ignorant Caucasian is strong.
Alexus Johnson-Mobley – PR Specialist
Midterm elections took place Nov. 6, and as results came in throughout the night the impact of voting was evident. This election has been one of the most historic elections in politics. After years of complete Republican control in both the house and senate the tide finally turned as democratic candidates were able to regain control of the house. In a ratio of 222 Democrats sitting in the house in comparison to the 199 republicans there is more balance in our legislation. However, the U.S Senate still has a majority of the Republican party as they outnumber Democrats 51 to 45. Though the Senate was lost to Republican candidates the results produced were still imperative to the future changes legislation can make. One of the most historic moments was the announcement that 100 of the 222 democrats sitting in the house are women.
Llhan Omar, also made history in a pivotal moment becoming the first Muslim woman to be elected into the house. There was such an increase in voting and the outcome shows that and I believe will persuade the action of voting even more in future elections.
Cierra Ivey – Multimedia Director
Despite many of the election results I am happy with the voter turnout, especially the millennials and Gen Z. Personally, I saw more effort from campus organizations about voting more than ever. There were a lot of programs about voting, there were shuttles and even prizes for voting. People actually went out and voted despite the nasty weather. The number of young adults voting increased, and that is an accomplishment we should be proud of.
TyRel Thompson – theScore Editor
The 2018 midterm elections were definitely a night for everyone to remember. The night was filled with historic moments as well as familiarities. There was a record in the number of youth voters as compared to the past, and the Democrats have taken control of the house. Also, there was a number of Black women who won. Every Black female judge who was in the race won. Overall, there were pros and definitely cons, but we will see how everything plays out from here on.