Play 4 Keeps makes its way to N.C. A&T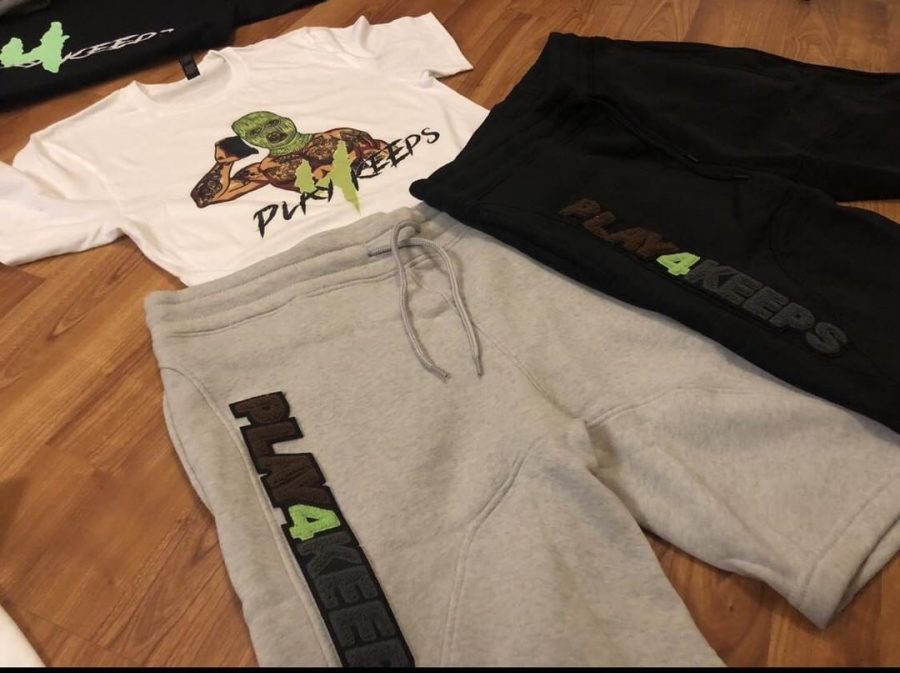 Marisa Comer and Elijah McClure
April 4, 2019
Robert "Tre" Faison, a sophomore accounting student, recently launched his clothing line with two other businessmen in January of 2019.
Faison's clothing line is known as "Play 4 Keeps" and is currently based in Charlotte where they sell T-shirts, hoodies, and shorts. They plan on releasing a collection this spring with shirts starting at $20 and shorts starting at $25.
"It started out as me just wanting to make shirts for myself and wear them," Faison explains how Play 4 Keeps began.
After talking amongst his friend and cousin, they realized that they could create something much bigger than originally imagined, thus establishing their company.
"When you play for keeps, you're pretty much playing to win regardless of whatever it is," Faison says in regards to why they chose their name.
The number four in Play 4 Keeps symbolizes the city of Charlotte which carries the area code 704.
The Play 4 Keeps signature logo on the T-shirts and hoodies is known as the "Band Man" which consists of a male wearing a ski mask, sporting tattoos, and holding up money.
Faison exclaimed that although the design may not be appealing to some at first glance it actually has a hidden message behind it.
The "Band Man" wearing a ski mask signifies the brands catchphrase "take what's ours", which motivates him to keep moving forward with the clothing line.
Faison also states that the tattoos were added on to catch the eyes of his target audience, which is typically between the ages of 16 and 23.
"The overall goal is, of course, to develop a brand that everyone can recognize and feel free to wear," Faison says. "I'm also working on building off of it; I'm looking to get into videography so I can use that platform and I'm also helping others who want to start their brand."
The company also plans on having a pop-up shop around the city of Charlotte soon and they plan to invite fellow businesses that sell a variety of products.
"After we develop ourselves into a brand, we're going to move into accessories like phone cases and bags, and all kinds of knick-knacks for people to have so we can become a household name and get more people behind us," he says.
Some of the company's other goals include developing fitness wear and swimwear for the summer.
Faison believes that the hardest part of being a business owner is time management. He mentions that one of his fellow owners is also a student, and the other is in the Army Reserves. They find that it can be complicated balancing their business with their priorities.
"Another hard part is that we're based in Charlotte," Faison explains. "I stay in Greensboro and another partner stays in Raleigh. We always have to commute between us three, and we're going back and forth bringing different products to different people."
Faison encourages aspiring entrepreneurs to not be afraid to take a chance because you never know what it could lead to.
To purchase items from Play 4 Keeps, go to their Instagram: @play4keepsclt.
Play 4 Keeps is also seeking a new graphic designer. If interested, you can direct message them on their Instagram page.