College of Engineering and GEM prepare students for STEM Graduate Degrees
Do you think pursuing a related graduate degree of Science Technology Engineering Math (STEM) will help give your career the jump start it needs in today's competitive global economy? But how will you pay for it? There may be a GEM of an answer.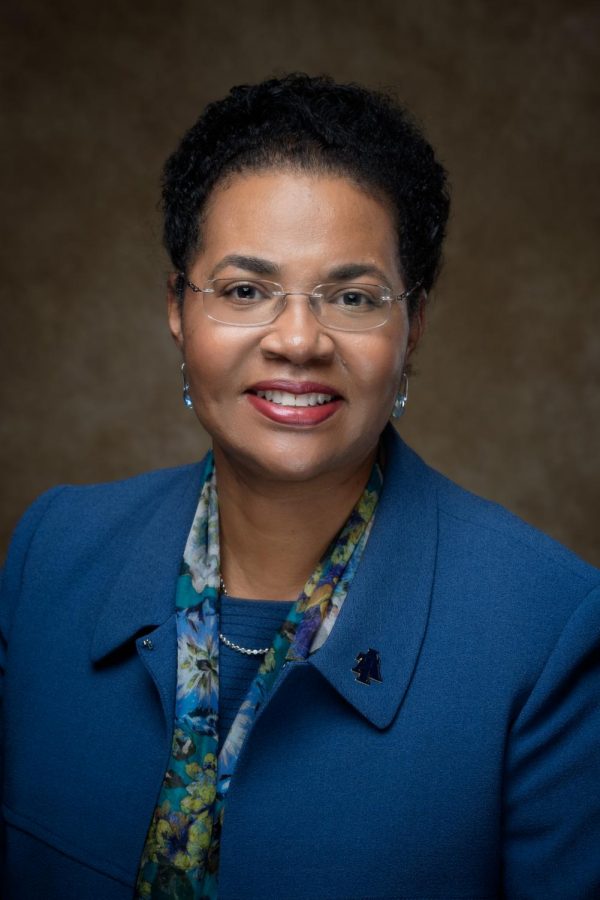 Mark Mills, Chief Marketing Officer of Innovative Marketing + Digital Communications
April 22, 2019
The National GEM Consortium is a venerable nonprofit organization providing exceptional scholars from underrepresented communities with full-tuition STEM scholarships at the graduate level.
This opportunity also provides paid internships and high, entry-level job placement in Informational Technology companies and research institutions within its Consortium. These include, but are not limited to  Intel, MIT Lincoln Laboratory, Northrup Grumman, Adobe and Lawrence Livermore Laboratory.
More than 50 percent of GEM fellows are African-American, such as GEM Alumnus, Dr. Robin N. Coger, PhD,  who is the Dean of the College Engineering and Professor of Mechanical Engineering at N.C. A&T.
"Every day, GEM works with amazing organizations to reinforce the narrative that the key to scientific impact, is the creation of high-performing, diverse groups. North Carolina A&T State University has been a strong partner in this journey and Dean Coger, who herself is a GEM alum, has been a true champion," said Brennon Marcano, GEM's chief executive officer.
Launched 43 years ago, GEM's alumni include hundreds of distinguished academicians, scientists and executives.
Here is a list examples.
Ursula Burns, former Xerox CEO, current Uber board member

Reginald Van Lee, former Booz Allen Hamilton EVP, honored by President Obama

Powtawche Williams Valerino, NASA Senior Scientist, honored by the Academy of Motion Picture Sciences for her contributions to the film

Hidden Figures

Dr. Nashlie Sephus, former CTO of Black startup PartPic; Dr. Sephus built the startup's machine learning technology, then helped sell the company to Amazon  ̶ all before turning 30
One of the standouts from GEM Fellow's graduating classes of 1990 and 1993, was Coger.
"When I earned my masters and doctorate degrees almost thirty years ago, it was the GEM Consortium that financially supported my education for both degrees. It was because GEM's support was in place that I chose to pursue my PhD," said Coger.
"Without that degree, I would not have been in position to build my academic career as a professor, a center director or as the Dean of our university's College of Engineering."
The GEM Fellowship enabled Coger to attain her Master of Science and Doctoral degrees in Mechanical Engineering from the University of California – Berkeley. Coger believes in the essentialism of students obtaining graduate degrees.
"The additional depth of understanding and experiences a student gains when earning a master's degree, and certainly when earning a doctoral degree, help that future professional to be on the leading edge of pushing their fields forward in new directions," said Coger.
"Also, since a doctoral degree is required for careers as university professors, the choice to earn a doctorate in engineering or computer science positions the graduate to inspire an entirely new generation of students about the possibilities of STEM fields."
GEM's 2002 Class included Historically Black College and University graduate, Shameeka Emmanuel. She is now the head of GEM's Alumni Group. Like Coger, Emmanuel is a strong proponent of pursuing a graduate degree.
"A graduate degree will allow you to dive deeper into your subject matter and you will be poised for leadership roles very early in your career. Having this extra credential will be useful whether you start your own company or join a company," said Emmanuel.  
For those interested in joining a company, they will find GEM fellows are highly sought after. GEM is the "secret weapon" tech firms are using to win the STEM talent war as fellows often have an average grade point average of 3.5.
Corporate executives and university officials from MIT Lincoln Laboratory, Northrop Grumman, Adobe, Space X, USC, Georgia Tech, Lockheed Martin, Cal Poly Tech, Boeing, Claremont McKenna, Aerospace and many others attended GEM's annual conference last year. Their goal was to interact with over 200 students and GEM Fellows during the conference's employer fair. The 2019 conference will be held in September in Chicago.
"The National GEM Consortium is one of Intel's valued partnerships. Each year we sponsor approximately 30 Fellows. The National GEM Consortium plays an important role in helping us to find the best and brightest talent to fuel our innovation engine," said Michael Greene, GEM's board chairman, vice president of Intel and general manager.
GEM has filled tech's pipeline with high-achieving talent since its inception in 1976.
"The National GEM Consortium is a critically important part of our diversity and inclusion programs. GEM has connected us to a much wider pool of top talent pursuing STEM-related degrees," said Dr. Eric Evans, director of MIT Lincoln laboratory.