Honoring The Divine Nine: The Alpha Phi Chapter of Alpha Kappa Alpha Sorority, Inc.
This Black History Month, The A&T Register will be recognizing the Divine 9 Greek organizations on our campus. These organizations are a staple in the Black community and will continue to be appreciated at HBCUs all over.
The ladies of the Alpha Phi chapter of Alpha Kappa Alpha (AKA) Sorority, Inc. have graced N.C. A&T since Jan. 12, 1932, as the first sorority chartered on the campus. Alpha Kappa Alpha Sorority, Inc. was founded on Jan. 15, 1908, at Howard University as the first Black Greek sorority by 20 young women. 
Serelyn Green, a Spring 1999 initiate into the Alpha Phi Alpha chapter of AKA and N.C. A&T's director of special events and projects, reflected on how vital Black Greeks are to Black history. 
"Before segregation, when Black people had to go to schools only for black people, HBCUs, it was important to build our own legacy and our own society to uplift one another and establish service organizations," Green said. "It is a part of history, our legacy, a part of our growth as educated African Americans. So, we have to honor that part as we grow as Black people."
The 87th Miss A&T Zaria Woodford, a Spring 2020 initiate into the Alpha Phi chapter of AKA and senior liberal studies with a concentration in pre-law, is a first-generation sorority member. The women of Alpha Phi inspired her as a freshman and allowed her to realize the impact and importance of Black Greek organizations. 
"The Divine Nine serves as an outlet for a support system for all Black people. Whether people are in the organizations or not, the organizations are continuously working for them," Woodford said.
Service was at the forefront of the sorority then, and the chapter of Alpha Phi continues to uphold this truth with numerous service projects such as their Winter Warm-up Drive and Skee You Back to School.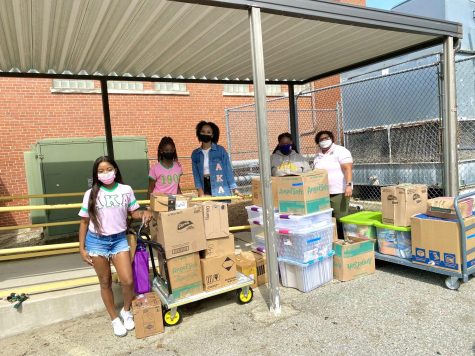 The sorority, like many organizations in the Divine Nine, collaborates with other Greeks and campus organizations.
"We don't just focus on our programs and our interests," Jaelyn "Jae" Aldridge said, a Spring 2020 initiate and senior sports science and fitness management student. "We make sure other organizations are able to be highlighted throughout campus through partnership, community service and [programming.] For our chapter, we are a very inclusive chapter that focuses on showing unity between the [Divine Nine] organizations."
Alpha Kappa Alpha continues making their mark on the world. From free mammogram tests for African American women and COVID-19 vaccine availability to the Mississippi Health Project, a program created during The Great Depression era to provide free medical care to poor women in the South, Alpha women have prioritized Black unity.
The Alpha Phi chapter celebrated 90 years on campus this January and current members and alumna alike believe the Alpha Phi chapter and its pillars directly align with what it means to be an Aggie student. 
"I think A&T as a university, as a name, as a brand, already holds itself to a certain standard. So, as an Aggie, I already feel obligated. I already have a sense of pride in my academic efforts, in [the] ways that I give back to the community, but becoming a member of the Alpha Phi chapter? That takes everything to the next level," Woodford said.
Veronica Hairston is a Spring 2007 initiate into the Alpha Phi chapter of Alpha Kappa Alpha, the assistant director for student activities and student government association advisor at N.C. A&T. 
Although Hairston believes that campus involvement has changed since her time in undergrad, she values the sisterhood and connections she has gained and continues to gain by being an active member of her sorority.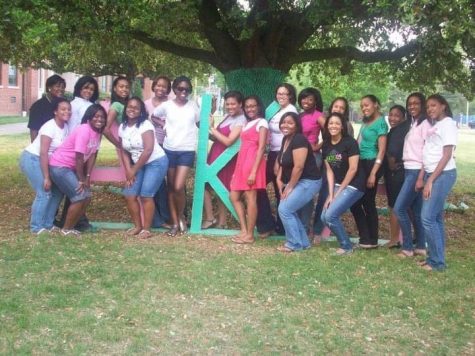 "I think that the reason why so many of us join sororities and fraternities is just to have common bonds with people," Hairston said. "The thought of being a part of something bigger than you and something that is so historic is really what I think about when I think about being an Alpha Kappa Alpha woman."