Rivals In Charlotte: Aggie-Eagle Classic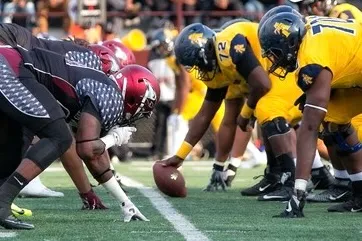 There's one day left until the Aggies face off against North Carolina Central's Eagles for the Aggie-Eagle Classic which will take place this year in Charlotte, NC. 
The Classic will be the featured event of the Charlotte Sports Foundation's Duke Mayo Classic.
This is more than just another football game as NCCU has been N.C. A&T's rival for decades. This year marks the 100th year of their rivalry making this a historic game. 
"It's sort of like a pre-homecoming, so I'm super excited to see the classic and celebrate its 100th year anniversary," N.C. A&T senior Maiya Williams said. "I think it's great exposure for A&T to be in Charlotte. Charlotte is a bigger city, so there's more to do, so I'm excited to travel there." 
From their first meeting on November 23, 1922, until their next matchup this Saturday, the intensity between these two schools cannot be compared to any other universities.
The Aggies have won every game against the Eagles for 4 years straight. The last time the Aggies traveled to Charlotte for a game against NCCU was in 2008, and NCCU won 28-27. 
Not only is this a special game due to the opponent, but it is also the first game of the football season. Saturday's game will set the tone for the rest of the season and we will get a chance to see all of their hard work from offseason training pay off. 
"I'm looking forward to the energy, the loudness, and the culture," N.C. A&T cheerleader Carmen Haywood said. "It will be a lot of adrenaline and since I am senior, it will be my last game going against the Eagles."
Even though the football team is the main attraction for Saturday's game, they're not the only group performing.
N.C. A&T's Blue and Gold Marching Machine will be performing with Central's band as part of the "fifth quarter" after the game. The fifth quarter is a round of the two bands battling after the main event, the football game. 
 "I'm looking forward to seeing my old friends and family because a lot of my family went to A&T," N.C. A&T junior Vincent Goods said. "I think the energy will be different because it's not our home field, it'll be mixed. But, we're definitely still going to win." 
It is clear that the Aggies are thrilled for Saturday's game. Will it feel like a pre-homecoming? Will this be a game that no one forgets? 
The Aggie-Eagle Classic will be taking place at the Bank of America Stadium in Charlotte, NC on September 3rd. For more information and to see the rest of the football schedule, you can follow @ncatfootball on Instagram and Twitter.