Target partners with N.C. A&T for new TikTok series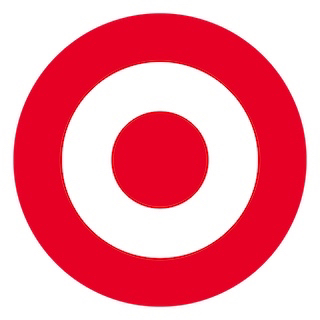 In a new Target TikTok series, N.C. A&T students participated in on-campus challenges that involved students opening trunks full of back-to-school essentials. The video stars comedian Darren Brand, also known as Big Baby.
@target

#TargetDrop is BACK! This time we surprised @N.C. A&T campus, w/ proud alumni @Darren Brand, to help students get ready for the new semester. 🎯#AggiePride
Target is partnering with colleges as part of its on-campus activation, and in their recent drop, they are on the campus of N.C. A&T.
"We are doing a 'Target Drop.' Essentially, we are promoting our back-to-college assortment," said Maya Moss, Talent and Diversity Recruiting Strategist for Target. "We typically do this with influencers and send them these big trunks, but we wanted to partner with N.C. A&T and do this not just on a college campus, but on the campus of an HBCU."
Moss is in charge of strategy when partnering with different schools and works on set to make sure filming goes smoothly, and the products being distributed are resonating with the students.
One of these challenges included picking an outfit for a job interview, homecoming and a networking event. After the challenges, participants were awarded a Target gift card.
In a different challenge, students had the chance to take home a mystery prize.
"We signed a release form. Then, we did three takes of us running from Williams [Dining Hall] to where the trunks were set up in the Holland Bowl," said Debi Breland, junior criminal justice student. "We chose trunks and we had to guess what was in them."
The trunks were filled with a variety of giveaways, from snacks, to dorm room essentials, to gaming systems.
"I got mac and cheese and the guy beside me got a Nintendo Switch, but I wasn't too upset because I got to keep the trunk," Breland said. "I also participated in the ironing contest and won two clothing racks and two Target gift cards. It was definitely an experience. Now I can say I've been in a Target commercial."
The advertisements star comedian Darren Brand, who is known for appearing in six seasons of the hit MTV show Wild 'N Out. Brand is also a N.C. A&T Alumni.
"He's a very chill guy and definitely funny," Breland said.
Target also has employment opportunities for students. Moss was able to speak on the internship program targeted towards certain students.
"Our internship happens every summer, and we typically have interns who are rising seniors," Moss said. "We offer internships in marketing, merchandising, finance, and technology."
One N.C. A&T student had the opportunity to work on set of the commercial as a Production Assistant through Target's on-set shadow program "Double the Line."
"The first day, I was able to go through the creative process and meet the team, as well as meet the influencer we were working with," said Danaesha Lucas, senior journalism student. "I also had the opportunity to help pick out the wardrobe for one of the challenges."
The Target Drop is also part of Target's commitment to racial equality. Target's partnership with N.C. A&T was designed to create a space where students feel represented across their products, marketing, and shopping experiences.
"A variety of the brands featured in the games and challenges were black-owned and founded," Moss said.
The new video dropped today on Target's TikTok.