The African Aggies Coalition Hosts First African Night since 2017
The African Aggies Coalition (AAC) hosted their first African Night since 2017. Students with roots in all different parts of Africa put on a performance that showcased their heritage.
The event included modeling of traditional African attire, dance numbers from the Afro Elites dance team and a skit inspired by the movie "Coming to America." 
From Liberia, Nigeria and Ghana, all the way to Ethiopia, Egypt and Sudan, students in the AAC represented their countries with pride.

"The preparation for a show like this has been exciting and hectic," said Beatrice Gar, senior biology student and AAC president. "There are so many moving parts and we hit a few roadblocks, but overall I feel proud of what we accomplished."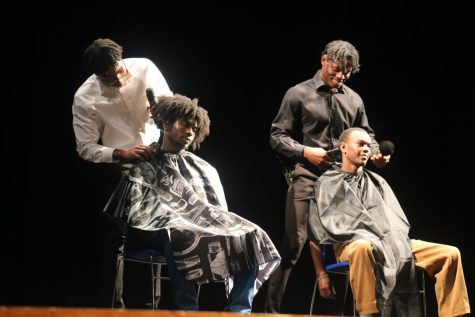 Event planners of African Night wanted to bridge the gap between African students and non-African students, which played a part in choosing "Coming to America" as the skit of choice.
"It's a great movie about meeting in the middle," said Tinposi Olajide, senior business administration student and co-event planner. "It's something that everybody knows and that a lot of people can relate to."
The fashion showcased by students in the AAC modeling segments included a wide range of looks. "Streetwear" was presented which included urban, relaxed fashion with a hint of cultural touch. Also presented were "Formal Wear" and "Wedding Wear." Throughout these looks were traditional pieces made up of colorful and patterned fabrics. From everyday fashion to elegant attire, models had the crowd in awe.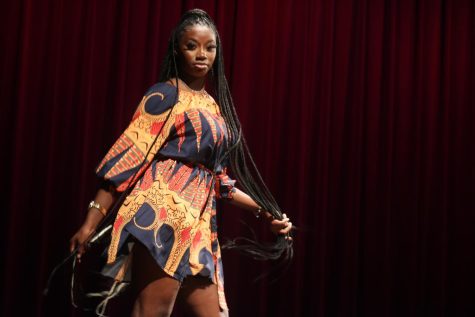 "Aside from my catwalk, my favorite part of the show was the dancers who worked hard day and night, sweating for months," said Victoria Aghenu, a sophomore business administration student.
In between scenes from the Coming to America skit, audience members enjoyed a fashion show, spoken word, a musical performance and a dance performance from the AAC dance team, the AfroElites.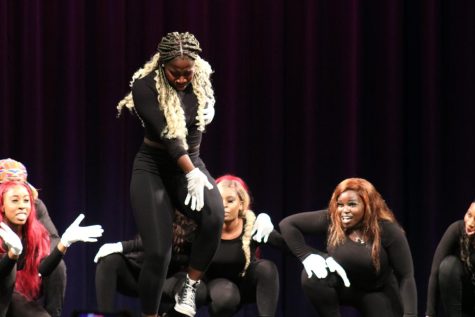 Mercy Sackor, the Afro Elites captain and sophomore multimedia journalism student, led the group in fascinating routines. They gave their all as they showcased their rhythmic talents through different forms of traditional dance. 
Other artistic pieces during African Night included a spoken word piece by Halima Opata. She spoke on the familiarities with death. Inspired by the death of her Ghanian and Togolese grandfather, who also attended N.C. A&T, her piece celebrated life. 
Following spoken word was a guest singer performance by Anu "Liz" Okunawo. 
The AAC ended their night with a tribute to their e-board and a celebration of their flags. They hope to continue to shine light on African culture and showcase their traditions on campus.
"It's like a family," Sackor says.