N.C. A&T presents financial literacy events
N.C. A&T students could become better managers of their money – and pick up career tips as well — on Thursday after the HBCU Heroes' Secure the Bag Financial Literacy Tour & Career Fair.
HBCU Heroes co-founders George Lynch, a UNC basketball legend and former NBA star, and public relations guru Tracey Pennywell, will speak to journalism students at Crosby Hall around noon Thursday, followed by a virtual program at 4-5:30 p.m. and a live panel discussion at 6-7:30 p.m. in room 218 General Classroom Building.
The latter event will feature N.C. A&T trailblazers, such as Lindsay LaBennett, assistant vice president for diversity and inclusion at Wasserman sports marketing and talent management; Jaelen Gilkey, Sports Reporter/Anchor at WFMY-TV;  and RaquelTeasley, a manufacturing engineer at Procter& Gamble.
LaBennett is a third-generation Aggie who loves returning to support her alma mater and HBCUs. 
"I'm honored to support HBCU Heroes and their consistent commitment to exposing HBCU students to job opportunities and information to help them navigate their post-college careers," La Bennett said. "Returning to my alma mater and sharing my experiences with Aggies is an amazing opportunity. Aggie Pride is all about serving the next generation."
HBCU Heroes" is a non-profit organization that bridges the gap between corporate America and Historically Black Colleges and Universities.
Up to 300 students are expected to attend the event, where they will have the opportunity to interact with corporate leaders on job preparation, leadership and financial empowerment. 
Students also can connect with executives from Aflac, an American insurance company and the largest provider of supplemental insurance in the U.S.
Aflac diversity consultant Todd V. Mason, an alumnus of UNC and NC A&T, is excited to give N.C. A&T students the keys to long-lasting success and generational prominence.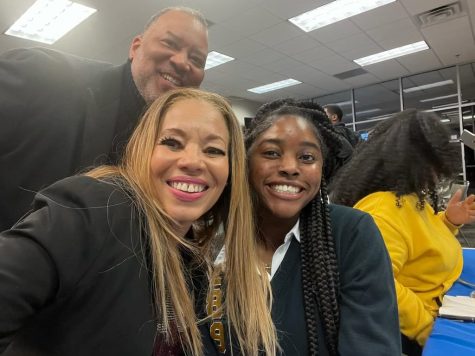 "We plan to share our entrepreneurial stories of how we were able to create generational wealth for our families as well as what it takes to lead at the executive level," Mason said.
"It is paramount to show our community that people who look like us can prosper in different, non-traditional careers such as insurance," he added. "Financial literacy is more than just knowing, it's executing in an environment that creates a pathway to sustained wealth."
Mason, Lynch and Pennywell will speak with journalism students 12:30 in Crosby Hall room 215. 
The event has plenty of incentives to attract students: Prizes include totes bags, Downy Scent Boosters, gift cards and a MacBook Air. 
Kamryn Jackson is a North Carolina A&T junior multimedia journalism major from Prince George's County, Maryland. Walton Ferguson, B.J. Peake, Nadia Durhan, Jalen Cherry and Michael Richardson also contributed to this report.