Are seniors ready to leave Aggieland?
As graduation approaches, seniors are preparing for the next chapter: the real world. For the last four (or maybe more) years, students have been getting ready for life after college, and that looks different for everyone. However, has N.C. A&T provided all students with the resources they need to make this transition?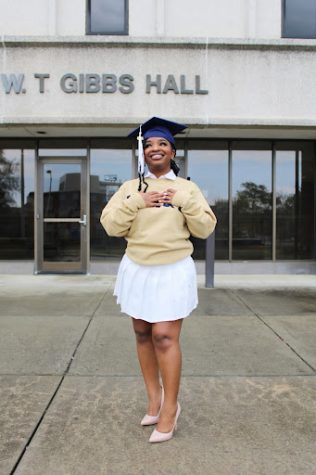 N.C. A&T is a technical university, emphasizing all things science, technology, engineering and mathematics (STEM). Because of this, it can be easy for students with other majors who do not fall in these categories to feel neglected and unmotivated.
Jamicah Taylor, a senior art student, admits that at one point she was not sure if art was still something she wanted to pursue.
"If it wasn't for my professors I probably would have switched majors," Taylor said. "A lot of the time they have to go out of their way because our department doesn't have the resources to connect us with programs when it comes to finding careers."
While engineering students are gifted with a new state of the art building, art students are left with outdated and unkept establishments.
"The art studios are like Harry Potter's basement," Taylor said. "We don't have enough classrooms. At one point I stopped going to class because I couldn't get work done being elbow-to-elbow with someone else while working on my own project.
Back in February, N.C. A&T art students recently unveiled a mural they created in Siler City. Titled "The Founders of Birch Avenue," the piece is dedicated to Black business owners of the Civil Rights era. According to Taylor, the mural attracted attention from multiple news outlets, but was not recognized at all by the university. 
Taylor is not the only non-stem student who has felt disregarded from the university. Many students have complained about the lack of representation at career fairs, as they mainly target engineering students. 
Current Vice President of Internal Affairs and chair for the College of Arts, Humanities and Social Sciences (CAHSS) Jordan Lightfoot helped put together the school's first non-stem career fair.
"We constantly heard students voicing how they felt underrepresented at the career fair as it focused on engineering and business majors," Lightfoot said. "Honestly, it was so amazing to see our vision come to life, but most importantly to provide students with resources to help their post-undergraduate lifestyles.
For other students, N.C. A&T is not the problem when it comes to transitioning from college to career. Senior political science student Aniya Everette feels as though the school is not the one to blame for her hesitations.
"I do think the university has given me the resources needed to make a smooth transition, I just didn't take advantage of them," Everette said. "If there was one thing I would change about my college career it would be taking what my life would be after college more seriously."
Despite experiencing some regret, Everette is not letting past mistakes disrupt her future.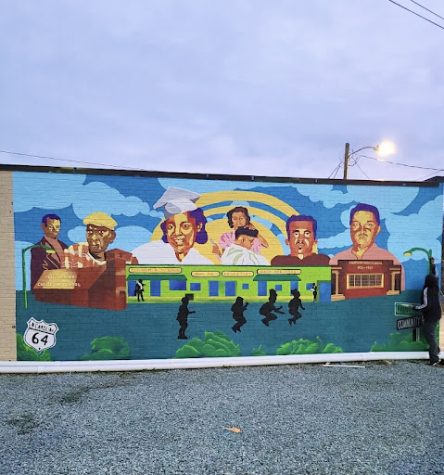 "After graduating I plan on taking a year off of school and going back to get my Master's degree in the fall of 2024."
Undergraduate graduating seniors will walk the stage on May 13th at the Greensboro Coliseum. The first ceremony will be at 8:30am for Agriculture and Environmental Sciences, Arts, Humanities and Social Sciences, Business and Economics and Education. The second ceremony will be at 3pm for Engineering, Health and Human Sciences, Science and Technology.