Loving, hardworking, and dedicated are a few words to describe Cadet Gabriel James. And on Sunday, Oct. 22, students got together to celebrate his life
James passed away on May 22 in a tragic car accident. James was a senior ROTC Cadet majoring in industrial and systems engineering from Haymarket, Virginia. While at N.C. A&T he made a massive impact on the university.
He rechartered the Pershing Rifles Fraternity and served as their president, coached intramural basketball, and was a Spring 23' initiate into the Omega Psi Phi Fraternity, Inc., and served as their Chaplin.
James was also a US Army Reservist and top ROTC cadet of the A&T Aggie Battalion. 
The National Society of Pershing Rifles N-4 Company Military Fraternity hosted the Family Run to honor their fallen brother. 
The 5k began at the Pershing Rifle plot on Nocho Street, leading participants around the perimeter of N.C. A&T's campus. Students from a number of organizations came out and showed their support and love for James and his family. 
"It was amazing how everybody showed up and showed out. Everybody ran at some point," said Junior ROTC Cadet Eric Grant. "It's always good to spread hard work and dedication".
Grant organized the run and was a close personal friend of James. 
"It's important to remember Gabriel James because he was a hard-working person," Grant said. "It was right to do this run for him because of how much he put into this fraternity and ROTC." 
Grant wanted to ensure participants could get out and get active while also honoring James. 
He created a special bond with not only A&T students but with everyone he met, creating a family. 
"Gabriel James was a family man, and at the end of the day, it is all about family to him," Grant said. "There's family, and there's the family you make, and with James, he made a big family."
Senior ROTC Cadet Liana Slade and James' fiance said she wanted participants to take a little bit of him with them from the event and better understand what he stood for.
"I want people to see that he had a love for working out, a love for the Pershing Rifles and the Omegas. To see that and see the amount of people and connections that he had," Slade said. "Take a piece of him and more admiration for him."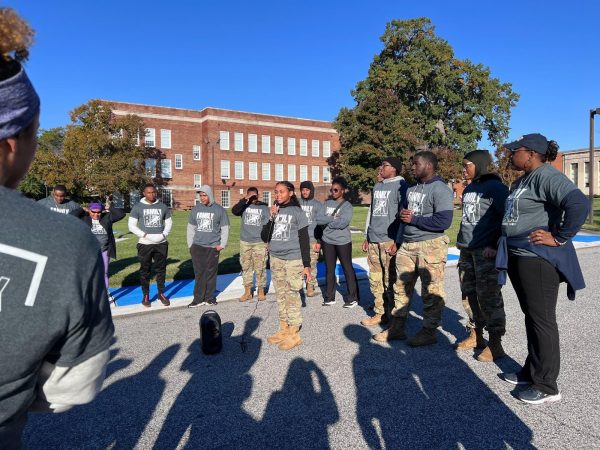 Students enjoyed the event and loved seeing people come together to celebrate James' life, especially Kolby Cuthrell, a member of the Mu Psi Chapter of Omega Psi Phi Fraternity, Inc., and James' line brother. 
"It was good seeing everybody out here. You got ROTC people, Air Force, line brothers, and family. It was good seeing people getting active," Cuthrell said.
Senior ROTC Cadet Alexis Singleton expressed that it felt like a family at the event.
 "It was a good time to bond, walk with each other, and enjoy the morning together," Singleton exclaimed. 
Christina Robinson, James' childhood friend and High Point Alumna, described James as a brother to her.
"He was just a great person," Robinson said. "He has just always been a light in people's lives, and that's something I always want people to take away."
James' mother hoped event participants would appreciate the fact that they could be a part of something bigger than themselves: a family. 
"You can be a part of something bigger than you. I really hope that they treasure that," she said." Yes, it's about the fact that we lost him, and we miss him, and we love him, but also it's about a fellowship of young people saying I want to do something good for my community and celebrate his life". 
James' sisters also showed their support. Alex James, James' older sister, was unable to attend the run but made sure to get out and get active by doing her own 5k in New York. 
Jordan James, James' younger sister, attended the run and brought some friends along to contribute to the family atmosphere surrounding the event.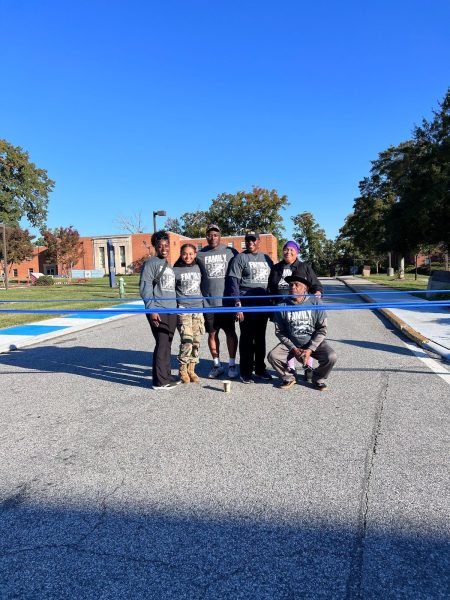 James left a lasting impression on everyone around him. Since his passing in May, his family has established the Gabriel James Memorial Scholarship Fund and has raised over $20,000 in donations. 
The family hopes to award the scholarship annually to a high school senior who has committed to N.C. A&T. 
To donate, visit  https://www.gofundme.com/f/gabriel-james-memorial-scholarship-fund.