This past Sunday, the Alpha Nu Chapter of Kappa Alpha Psi, Inc., in collaboration with Have Their Hands, Inc., hosted the first Back to the Block event for the year at Trinity AME Zion Church—the N.C. A&T and the Greensboro community gathered to showcase some on-campus and external financial, physical and mental support wellness resources.
The Chapter President of Alpha Nu, Ellington King, spoke on the outcome of the event.
"After months of hard work and planning, I am extremely satisfied with the outcome of Back to the Block," Ellington said. "The other organizers of this event and I really wanted to make sure that we were planning something with intention and could make a real impact on the black youth in the Greensboro community.
"Growing up in Detroit, Michigan, my parents always made sure I attended community events that had resources and information for my development. I am happy that I was able to be part of planning an event aimed at helping the development of the next generation of black youth in Greensboro."
The event was even more personal for people who spent their entire lives in Greensboro, like the Founder of Have Their Hands Inc., Kiersten Headen.
"I grew up in Greensboro, and my mom went to A&T. I witnessed the communal dynamic of A&T and Greensboro since I was little," Headen said. "Imagine if I had the resources…and didn't pour into the community that raised me? Back To The Block was a full-circle moment for me. Pouring into a community that poured into me. The epitome of Aggies Do, never done."
Throughout the church's parking lot, there were information boards for the campus recreation center, RHA and counseling services. Each station either distributed free merchandise, gave handouts about their mission, or featured an activity related to the station's purpose.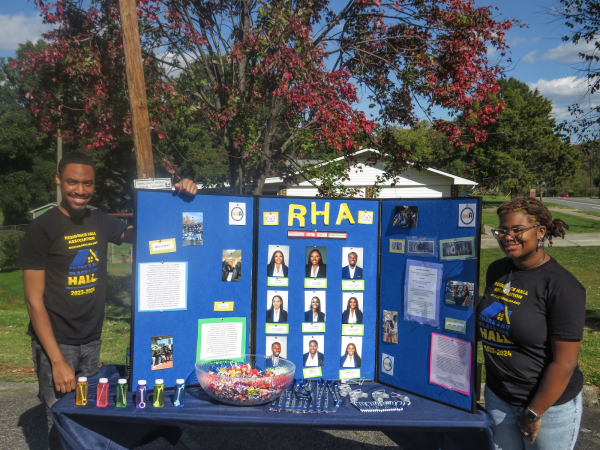 The campus recreation center featured a skills challenge in which anybody who stopped by could test their reaction time and endurance with simple drills on their own or against somebody else. It didn't take long to see the competitive and lively nature of the activity that attracted people to come and test their abilities.
However, nothing quite compared to one of the biggest highlights of the day, which was a race between members of Kappa Alpha Psi fraternity, Inc. and Zeta Phi Beta Sorority, Inc. at the inflatable obstacle course. One by one, someone from each side would race each other to the end with their team behind them, hyping them up from start to finish. As time passed, you could only see the smiles and laughs that had built among the crowd.
The amount of support persisted throughout the whole day, and there's no question that the event was a huge success for it to be its first year taking place.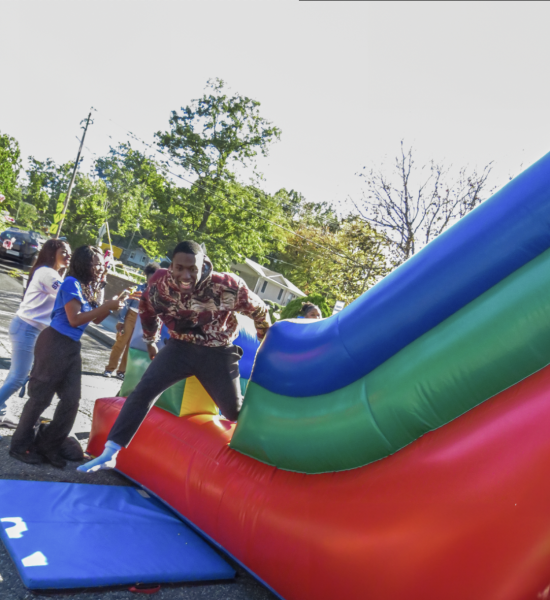 Community Service Chair of the Alpha Nu Chapter of Kappa Alpha Psi, Inc., Chase Thompson, thanked the community for the massive support.
"Thanks to everyone who joined the Greensboro "Back To The Block" community event," Thompson said. "It was a powerful testament to unity as local organizations, including A&T, joined forces. Together, we supported kids facing challenges and creating a brighter future. Grateful for this inspiring collaboration."