Building Around Young NBA Talent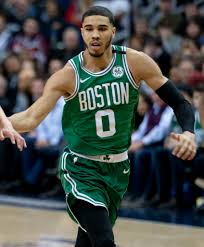 Elijah McClure, Contributor
October 24, 2018
Filed under theSCORE
Hang on for a minute...we're trying to find some more stories you might like.
With the new span of young NBA talent being drafted, one is to wonder which young star is the best fit to build a franchise around.
Starting an NBA franchise has a lot of conditions to take into account when choosing a specific player to build around it.
Not only worrying about the present season, but in the future on how will a young  player affect his respected franchise down the road.
With young talent such as Donovan Mitchell, Ben Simmons, and Joel Embiid, Jayson Tatum has opened a lot of eyes and turn a lot of heads after coming off of an exploding rookie season.
Jayson Tatum is only 20 years of age and is beginning his second season with the Boston Celtics. Tatum is a great young talent and showed that in last year's playoffs. No off the field issues have come up and he has the tools to be a great leader. Along with this, Tatum is hard working and reaches out to retired players such as Kobe Bryant, former shooting guard of the Los Angeles Lakers, to help work on his game.
It is always good to see young players constantly working out to improve their play style and boosting their basketball IQ.
He competes at an all-star level, taking the place of his formerly injured teammate Gordon Hayward, as well as filling in for all-star point guard Kyrie Irving who also was injured during the playoffs, Tatum had to play his best in the playoffs. Going to the eastern conference finals, in just his rookie season, with two all-star teammates missing the entire playoffs, set Tatum aside from other rookies and out him in a class of his own.
Although Tatum has yet to become an NBA all-star it is not far from his list of future accolades in his young career.
Lastly Tatum has shown signs that he is not afraid of difficult situations, and when the game is on the line he is willing to put the team on his back with no hesitation.
During the 2017-2018 Regular season Tatum averaged 13.9 points per game while also averaging 1.6 assists , 1.0 steals ,and 5.0 rebounds a game.
In his first few games of the 2018-2019 season improvements have shown in not only his  scoring ability, but also in rebounding and getting his teammates more involved as well.
In Tatum's first three games of the season he has averaged 21.0 points per game, 10.1 rebounds per game, and 1.7 assists per game.
All in all, Tatum is by far the best up and coming star to build around he is the complete packaged NBA star.