Student Government Executive Officials evaluated by Senate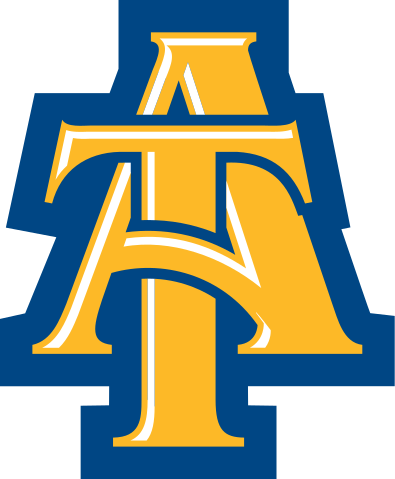 Akilah Kafele, theYARD Lead Reporter
December 4, 2018
Filed under theYARD
Hang on for a minute...we're trying to find some more stories you might like.
In the last N.C. A&T Senate meeting of the semester, SGA members were evaluated on their ability to meet position requirements as deemed by the student constitution.
Each SGA member presented their semester accomplishments as well as what they have planned for the Student Body for the Spring 2019 semester.
Miss N.C. A&T: Jada Brown-senior psychology student
Brown attended National Pageant training from August-September to participate in the National Black College Alumni pageant.
She also served as a panelist for Impressions of Beauty's College Tour of Beauty Rush program for empowering N.C. A&T women through networking opportunities as well as hair care appreciation.
Brown held an on-going service program, Hot Dish and Hope to serve the hungry and offer tutoring and healthcare info tables for less fortunate families.
Mister N.C. A&T: Derek Edwards- senior supply chain management student
In August, Edwards held a Back to School Drive in partnership with the Residence Hall Association.
He also accepted 87 applicants for his new mentoring program, Pipeline to Preeminence, which is set to officially begin next semester.
Edwards hosted Dapper Wednesdays in October with Men on the Move to teach male identifying student population on how to tie a tie, use professional style guides and provide information on career readiness programs on campus.
He kicked off a male lunch buddy program, which will be opened for all students to participate in during the Spring 2019 semester.
Finally, Edwards will compete in the Mister Historically Black College and University competition in the spring.
Senior Class President: Cortina Mosely
Mosley and the class E-board held three monthly class meetings with a focus on graduation preparation for the Class of 2018. Senior class partnered with the N.C. A&T bookstore to host a graduation fair for students to choose graduation caps and gowns, and receive information on commencement.
Senior Week was held with the following events: Student giving challenge, Adulting 101, and Ultimate Game Night.
"Being senior class president is a bigger step than junior class because you're guiding the senior class on what's next," said Mosely
"I think that this semester has gone great."
Junior Class President: Allison Gilmore- junior journalism and mass communications student
Junior week was the first week of October with the following events: Black Man, White Office, a tutoring community service event, Black Card Revoked panel session and Woods of Terror class trip.
The class E-board held pop up events at Williams Dining Hall and the New Student Center to boost student attendance at class meetings.
Next semester, weekly programs will be changed to monthly programs.
"Our third event, 'Black Card Revoked' had a student panel and we had a really good turnout with 100 people there which was really exciting," said Gilmore.
Sophomore Class President: Edward Dickerson
Dickerson held sophomore class meetings with interactive games and information on important events. The class E-board is looking to boost attendance next semester through advertising events early and utilizing custom flyers.
Dickerson submitted proposal for events for Sophomore week to be held the last week of January.
"Our class is made up of outstanding talent, so I feel like NCAT '21 is an unmatched class," said Dickerson.
In addition to the Senate's evaluation, The A&T Register will also produce and publish SGA Grades based on the SGA Constitution in the Spring 2019 semester.