The African Aggies Coalition (AAC) took us back to the early 2000s with their African Night show in Harrison Auditorium Saturday.
Paying homage to the 2011 Nigerian Nollywood film, the theme, BlackBerry Babes: University Edition, showcased African culture through multiple creative outlets. 
AAC President Jarretta Smith, a pre-medical junior biology student with a minor in psychology, explains what it means to continue bringing back this culturally-driven show to N.C. A&T. 
"Last year was our first African Night in five years, and I was the public relations chair at that time, so it's kind of emotional because we went from being inactive to building our organization back up," said Smith. "We went from 10 people showing up to our full body meetings to almost 100 people showing up."
And with over 500 tickets sold, the support of AAC undeniably keeps growing on campus. The audience was filled with friends and family representing multiple African countries from Liberia, Nigeria and Kenya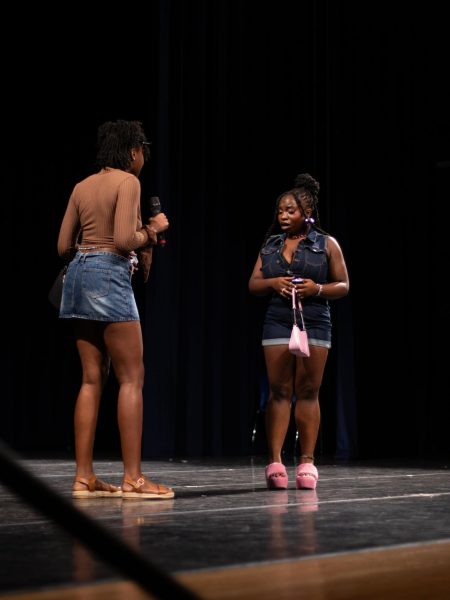 With co-hosts Juss "Micheal Bivens" Mikey and AAC's Vice President, Philip Omo-Taiga, the show opened with actors and models dressed in their take on school uniforms.
Timii Oni, a sophomore political science student with a minor in business administration, played Damisa in the BlackBerry Babes skit. Oni explains what she hopes the audience gained from the performance.
"The show was really to emphasize how small things shouldn't affect your whole entire life," said Oni. "Having a BlackBerry phone, or anything in general that is materialistic, shouldn't override your personality and shouldn't override your ambitions." 
During the skit segment of the show, the actors are eager to get their hands on the newest BlackBerry 4 cell phone and go to various lengths to prove they are up-to-date on all the newest social networking sites. 
AAC Secretary Lynn Ogot, a junior biomedical engineer from Kenya, managed the skit for African Night. 
"We've been preparing for this since literally May," said Ogot. "It's so beautiful to see everyone working together to express the culture that we love so much and to see people being willing to come and learn about it, watch it, and be happy with us." 
Dance is a large part of traditional African culture and was an even larger part of the show. African cultural dances serve as a way to tell stories, communicate, and express feelings through rhythmic motions.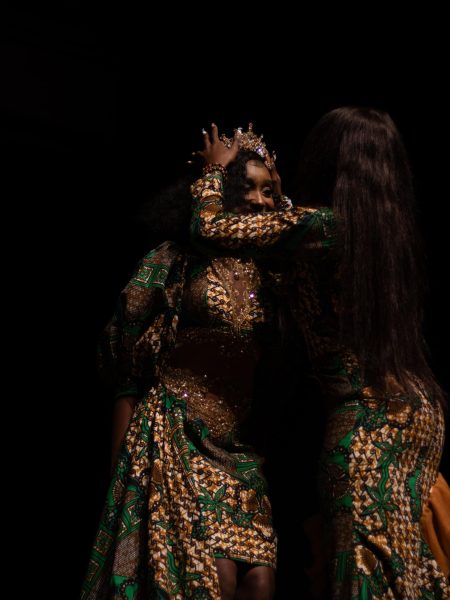 With the array of so many talents in one night, the audience never knew what to expect next. 
Poets Trinity Rogers and Halima Opata read their spoken word about the dangerous relationship of being obsessed with materialistic items. The poem, influenced by Job 1:21, was filled with many references to loving the way that God created you. Rogers mentions her favorite part of the spoken word is, "Blessed are those who know how to love naked." 
Upcoming singer and songwriter DrippDaDon also gave the audience a concert-like performance. Born in Zambia and raised in Columbus, Ohio, his sound mixes Afrobeats and R&B music. He began his set list with his song, "Seasons."
The show closed by showcasing the executive members who all helped put the show together. 
Mister and Miss AAC, Ronald Okanume and Alicia Kariuki were also officially crowned for their positions as they announced AAC's first international drive for Opendu Kids Incorporated, an orphanage in Kenya. The organization accepts undergarments, bath towels, socks, toys, hygienic items, and other donations. 
"This December, I will get the opportunity to go to Kenya and give these items to the kids and show them that there is a community in the United States that is trying to look after them," said Karuiki, a Kenyan senior liberal studies student.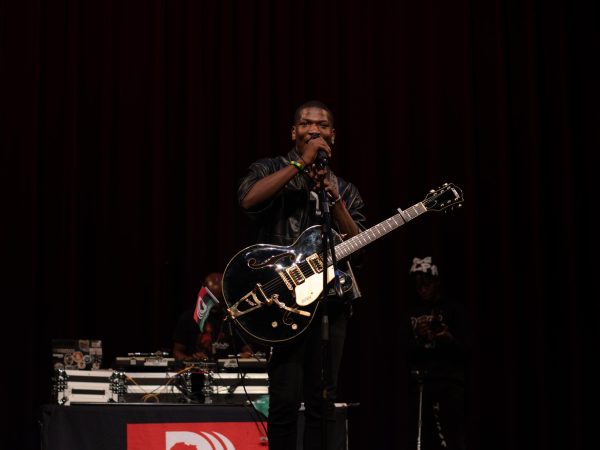 Mercy Sackor, a senior multimedia journalism student with family from Liberia, serves as co-dance captain alongside Elizabeth Anu Okunawo, a junior biology student. 
"It's been a long three months now. We've been practicing, rehearsing, really getting everything together," Sackor expressed. "Some days it was stressful, other days it was really fun. But with the outcome of tonight and how we performed and executed, I couldn't be happier."