An experience abroad by Kayla Clarke
Hang on for a minute...we're trying to find some more stories you might like.
Attending college can be an amazing experience but studying abroad can be even better, as well as humbling.
Several colleges and universities offer an array of opportunities for studying abroad and N.C. A&T is one of them. The program provides students with two options, whether it is a semester-long trip or a shorter summer experience the student has the ability to choose. N.C. A&T also allows for its students to pick the destination for which they want to travel. This allows students to choose from a variety of countries and still be diverse.
Student Experiences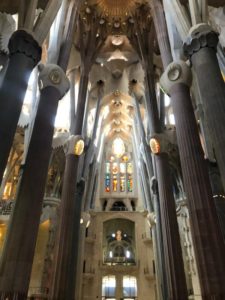 Kayla Clarke
The experience to study abroad is one that I will never forget; I am a senior journalism and mass communications student from N.C. A&T and Italy not only allowed me to travel, learn and be immersed in their culture but meet a few awesome students from other universities.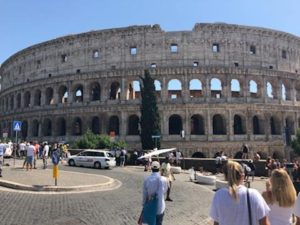 Larson Lynn, a senior at Texas Christian University, says she decided to study abroad because it would allow her to grow as a student.
"I wanted to study abroad because it would open new opportunities for me to grow as a student and as a professional," said Lynn.
Growing up in Dallas, Texas, Lynn never had the chance to leave. She always believed there was more to the world than her home state of Texas.
"I knew there was another world out there that I needed to see to gain experience before I graduated from TCU," says Lynn.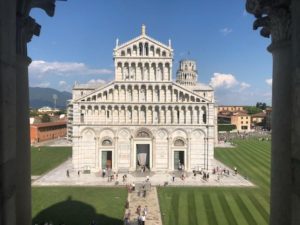 Haley Morway, a senior student from Texas Christian University, decided to study abroad because she has always had the interest to travel to Europe.
"I chose to study abroad because I wanted to explore a new culture, meet new people, and just travel the world," said Morway.
Sophie Malafa, a senior student at the University of Wisconsin-Madison, chose to study abroad because she wanted to experience an amazing and breathtaking adventure.
"I chose to study abroad because I feel like it's an important cultural experience that allows you to see things beyond the United States. A lot of people in the United States don't travel and don't experience other cultures which then makes us ignorant to the rest of the world," says Malafa.
Along with saying that, Malafa agrees that it is more to this world than America.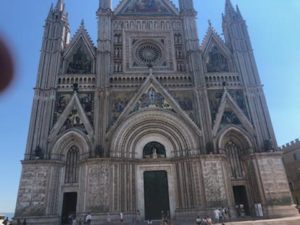 "We're told that all these other countries are scary when in actuality these people are very accepting of everyone else and very helpful to give us a great experience even though it is not our home."