Entitled or Empowered: Should athletes be condemned for controlling their own destinies?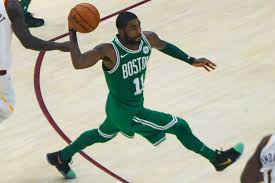 Peyton Forte & Elijah McClure, Contributors (theScore)
September 28, 2018
Filed under theSCORE
Hang on for a minute...we're trying to find some more stories you might like.
Around multiple sports leagues, there is a growing desire for star athletes to consider their own needs as opposed to the needs of their teams.
The National Football League has a couple of "Superstar Divas" in Le'Veon Bell, and Khalil Mack, but especially the National Basketball Association.
In the NBA, Minnesota Timberwolves guard Jimmy Butler is the latest superstar to want out of his current situation.
According to The Athletics' Jon Krawczynski, the four-time All-Star met with head coach Tom Thibodeau to express his desire to be traded. He prefers a team that can offer him a maximum contract. Minnesota can offer Butler a five-year, $188 million deal.
Oftentimes, when star athletes demand trades, they are criticized for not being loyal to the organization they play for. These athletes are thought of as "greedy" because they are essentially millionaires demanding more money.
However, fans fail to see athletes like Butler and Bell as men who provide for themselves and their families. The window for an athlete's prime is short, so they are sometimes forced to be "selfish."
Take Butler for example, he is reportedly forcing his way out of Minnesota, due to disagreements with his impending contract extension.
Butler just turned 29-years-old this month and is coming off a knee injury that sidelined him for 17 regular season games. His next contract may be his last opportunity to sign a maximum deal.
Kyrie Irving, another superstar who sought a change of scenery, had his loyalty questioned for seeking a contract extension with another team.
According to ESPN's Dave McMenamin, Irving grew tired of feeling "undervalued" by the Cleveland Cavaliers and playing second fiddle to hometown hero LeBron James.
"Irving was tired of being Robin to James' Batman," McMenamin reported.
Like Butler, Irving was criticized for seeking a bigger role on another team. Although, Irving was dealing with nagging knee problems that started during the 2016 NBA Finals.
Major knee injuries have derailed the careers of many NBA superstars, especially those with dynamic playing styles like Irving's.
To prevent situations like Derrick Rose's, having to play on a veteran's minimum contract, or Brandon Roy's, being forced out of the league due to chronic injuries, Irving wants to make sure his future is secure.
Professional athletes consistently put their bodies on the line for the entertainment of the fans, so should they be condemned for demanding larger contracts?