A preview of the GHOE Comedy Show
The annual GHOE Comedy show is back. The official title for the event is called The Aggie Homecoming Comedy Show: We Got Next.
The featured comedians will be Deon Cole (from TV show Black-ish, appeared in Barbershop 2), Jess Hilarious (from Wild N' Out and TV show Rel) and Donnivin Jordan (from The Roommates, Truly Blessed, and Hell Date).
The event will be held on Wednesday, October 31st in the Corbett Sports Center at 8 pm on the campus of North Carolina A&T.
Tone X will be the host for the comedy show and will be keeping the vibe up between the comedic sets of the show. The show will be a follow up of last year's performers of Jay Pharaoh, Deray Davis and Marlon Wayans and by popular opinion, it was called one of the best shows in recent memory for homecomings at North Carolina A&T due to the variety of laughs from the comedians.
The comedy show is just like the Step show, Pep Rally and other great homecoming traditions at North Carolina A&T because students and even alumni can let loose and have fun as one big Aggie family.  
Possible famous and noteworthy alumni might be in attendance as usual during the world famous Greatest Homecoming On Earth.  The material will contain adult language and profanity throughout the show since its mostly adults but outside of that, the experience should be worthwhile.
Tickets for students are $19 and $27.50 for the General Public. Tickets can be bought at Ticketmaster.com or at Brown Hall on the campus of North Carolina A&T.
About the Writer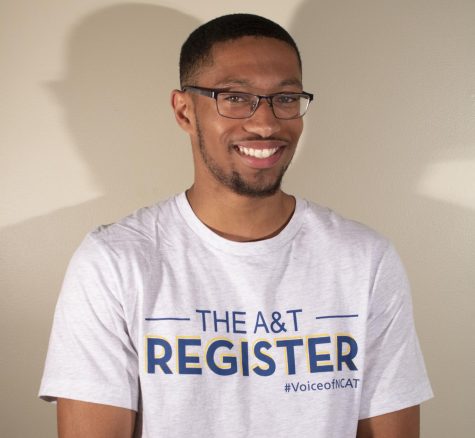 Chris Samuel, theSCORE Co Editor
Junior journalism and mass communication student.