PRISM holds celebratory week for N.C. A&T LGBTQ+ students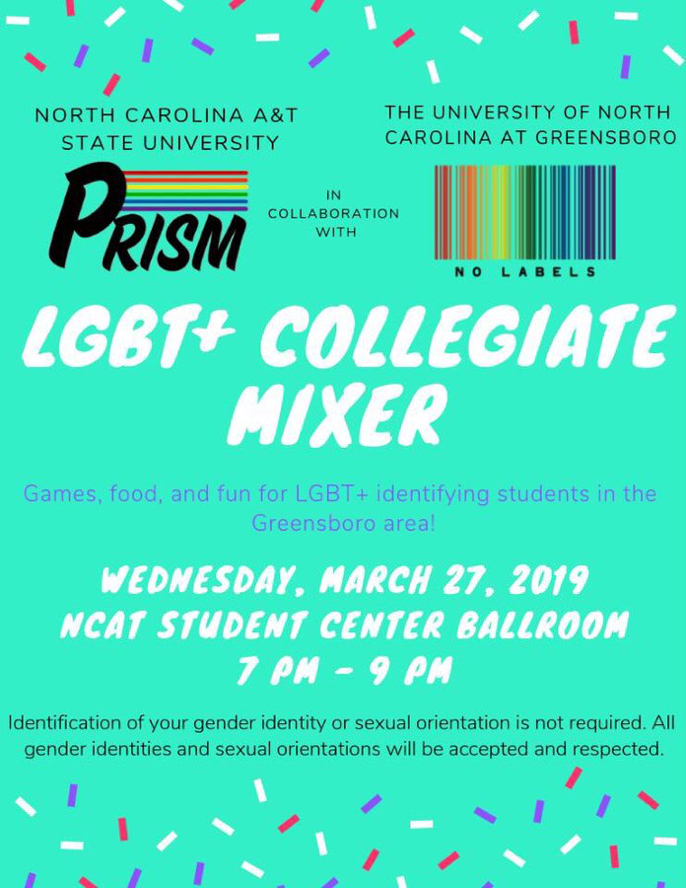 Kendall Rooks, theYard Multimedia Assistant
April 5, 2019
LGBTQ students of North Carolina Agricultural and Technical State University gathered to celebrate PRISM Week.
Prism is a lesbian, gay, bisexual, transgender and queer advocacy group for N.C. A&T's  LGBTQ+ community.
The organization hopes to educate and deteriorate ignorance. There is also charges to build inclusions on campus as well as unity within the LGBTQ+ community as well as Greensboro, NC.
View the multimedia piece here.