10 PBS kids shows you forgot about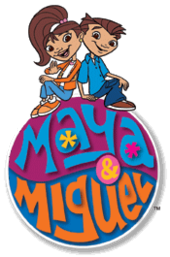 If you grew up in the 2000s or 2010s, chances are that at some point in your childhood you watched PBS Kids. With hits like Arthur and Sesame Street, it's easy to forget about the shows that came on in-between them. 
Let's take a trip down memory lane to the shows that taught—and continue to teach many children how to read, count and be well-rounded individuals.
1.George Shrinks (2000-2004)
After shrinking down to three inches, ten-year-old George has to figure out ways to navigate the world—starting with his room. The show follows George and his family of inventors as they create machines and mechanisms to aid in his adventures and daily life. The show introduces positive thinking, engineering and critical thinking skills through George's many adventures.
2.Animalia (2007-2008)
One of the lesser-known shows on this list, Animalia follows characters, Zoe and Alex. After stumbling into a magical library, Alex and Zoe enter a world where animals live as humans. Upon their arrival in Animalia, the core that keeps Animalia running begins to malfunction. From there, Alex and Zoe alongside their new friends have to save Animalia.
3.Maya and Miguel (2004-2007)
"¡Eso es!" 
Maya and Miguel follow the titular twins, and their friends on adventures that teach the importance of culture, diversity, language, compassion and communication. Each episode begins with Maya being presented with a problem or situation and an adventure ensues. The show's characters represent diverse backgrounds and touches on serious issues like immigration to the U.S. and the experiences of child immigrants.
4.Between the Lions (2000-2010)
Using a combination of puppetry, animation and live-action, Between the Lions takes place in a magical library. The librarians are Theo and Cleo alongside their children Lionel and Leona. The show features a book in each episode and uses it in addition to other storytelling methods to teach kids how to read. Within the show are mini-shows segments, including The Thrilling Adventures of Cliff Hanger and Fun With Chicken Jane.
5.Fetch! With Ruff Ruffman (2006-2010)
During its running years, many elementary-aged children dreamed of being a contestant on Fetch! With Ruff Ruffman. The reality game show hosted by an animated dog named Ruff Ruffman is a challenge and adventure show. Presenting issues that require teamwork and problem-solving skills, the show encourages kids to learn more about math, astronomy, food, science, biology, and physics. This show truly sparks the curiosity of their young audience.
6.Postcards from Buster (2004-2012)
A spinoff of popular PBS kids show Arthur,  Postcards from Buster follows Arthur's best friend Buster as he travels across North America with his father. Sending "video postcards" back to his friends. From Puerto Rico to Kentucky, Buster shows us the people he meets & the cultures he's introduced to. Running for eight years, Buster teaches kids the importance of learning about different cultures and how it can broaden their horizons.
7.The Electric Company (2009)
"Hey, you guyyyyyyys!" 
Teaching phonics, literacy skills and patience, the 2009 remake of the classic 1970s show is a combination of sketch shows, cartoons and music videos. The Electric Company is a group of friends that use their "special word powers" to protect their neighborhood from the Pranksters. Using special effects, rap and music the show pushes the message that "reading is cool."
8.Cyberchase (2002-2020)
The long-running show Cyberchase follows kids Jackie, Inez and Matt as they travel through Cyberspace and fight villain Hacker. The team is accompanied by Digit, who provides insight into the various "planets" they visit during their missions in Cyberspace. Through their adventures, the show presents problem-solving and math skills. 
9. The Big Comfy Couch (1992-2006)
Created as a response to "couch potato" culture, The Big Comfy Couch follows clown Loonette and her doll Molly on their adventures on the couch. The show uses singing and dancing to enhance their storytelling and ran for seven seasons. 
10.Wishbone (1995-1997)
Talking dog? Check. Storytelling adventures? Check. Running for two seasons, Wishbone follows a Jack Terrier named Wishbone as he navigates the world through notable literary works such as "Romeo and Juliet" and "The Three Musketeers".
With shows that cover a variety of topics and issues, PBS Kids shows help to shape and educate the minds of children across the United States. 
What were some of the PBS kids shows you enjoyed watching?