Junior fashion merchandising student, Mya Harris, is making her mark as a self-entrepreneur and fashion designer. Harris launched new clothing pieces for her brand, R.A.T. by Mya Nicole this past fall.
The size-inclusive streetwear brand has sizes that range from X-small to XXL.
"I've always wanted to have a fashion line since the age of 13," Harris said. "Just growing up, being plus size and tall; it is a completely different experience shopping for clothes. I feel like that definitely gave me the drive and passion to do something about it."
R.A.T. stands for "Really All That", inspired by a phrase she created in high school.
"I would see people in the hallway and say 'Hey R.A.T.' and eventually the phrase caught on," Harris said.
Harris' business experience began in high school with a false lashes company. She wanted to start small by understanding the proper way to run a business.
Later, the self-entrepreneur began perfecting her sewing skills during her senior year of high school, through dual enrollment classes at Weaver Academy in Greensboro.
"I learned so much," Harris said. "And just wanting to be in the fashion industry, I was picking up on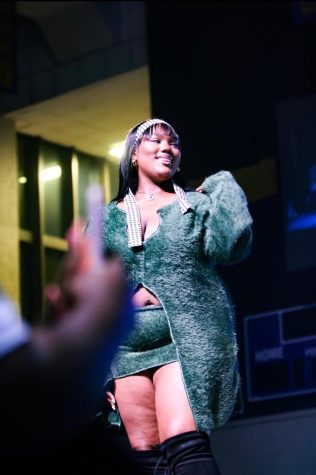 everything and just wanted to learn more."
The young entrepreneur perfected the basics while stuck at home during the COVID-19 pandemic.
"When the pandemic hit, I could not take the sewing classes anymore," Harris said. "But I still kept sewing. I made a lot of masks. I [was] tired of making masks," she laughed.
In the summer of 2022, Harris participated in the Urban Outfitters summer internship program, where she worked on a limited-edition clothing collaboration.
The internship took place in Philadelphia, giving college students the opportunity to get hands-on experience in the business area of fashion.
"After attending my internship with Urban Outfitters, it really pushed me to move forward with my brand," Harris said.
Many students at A&T have their own brands and businesses that are supported by the student body. Harris mentions that the constant support of her peers made it possible for her to create the brand she always dreamed of.
"I think our students love seeing Black people win, and that's heartwarming," Harris explained.
During GHOE in 2022, N.C. A&T held a fashion show for students and different on-campus organizations. Harris showcased R.A.T. by Mya Nicole for hundreds of students to see.
The fashion show gave everyone a first look at Harris' self-designed pieces. Her goal for R.A.T. is to create an inclusive space in the fashion industry with her designs.
"I want to be as unique as possible," Harris explains. "Creating one-of-a-kind pieces that you won't find anywhere else. Top tier quality."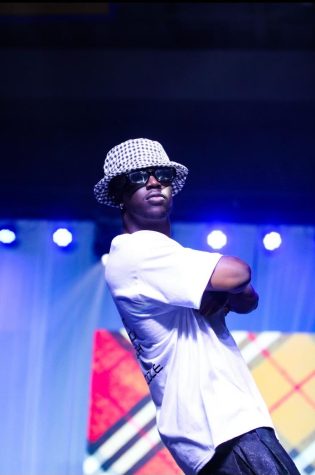 Harris shared a piece of advice for anyone dealing with the doubts of starting their own business.
"You have that vision, you have that dream, just do it," she said. "If people rock with it, they'll rock with it. If they don't, they don't. Create what you love, and put it out there for them to see."
R.A.T. by Mya Nicole currently has four items available for purchase.
To follow her journey, follow the brand's Instagram, and the R.A.T. by Mya Nicole website to shop.