N.C. A&T freshman psychology and public relations student, Kenaiya Fountain, is spreading and sharing her faith with others on campus in an impactful way.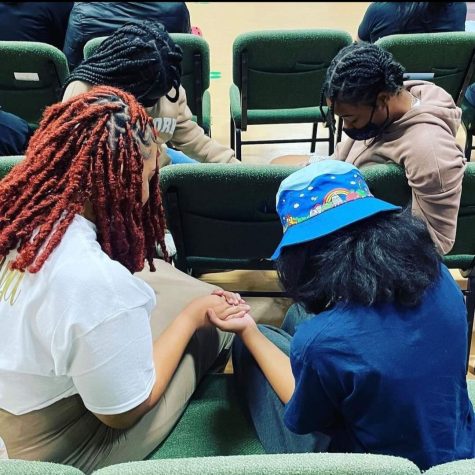 Beginning Sep. 10, 2022, Fountain began leading prayer circles after students committing suicide was beginning to run rampant on campus. She began to feel unsettled and relied on her faith to guide a path for her to begin making a change.
"I was on the phone with my mom and she expressed the sadness she felt about multiple suicide attempts that had taken place on campus. I immediately became unsettled, so I prayed and asked God what I should do for his people," Fountain said.
Fountain is very devoted to serving and giving back to those in need, due to having a rough start to life herself. She ensures that it was through her parents' faith that she allowed her to get this far in life.
"It started when my parents had faith that I would enter this world despite the continuous shots of hopelessness proclaimed by doctors," Fountain said. "I was not supposed to be in this world but my parent's faith that God would keep his promise is how I am here today." 
When Fountain learned of her rough start in life from her parents, she understood the true power of trusting and having faith. 
"I have fought for my spot in this world ever since I was born which only ignited my fire to help others fight for their place in the world. My life is a true testimony that blessings do come from miracles," Fountain proclaimed.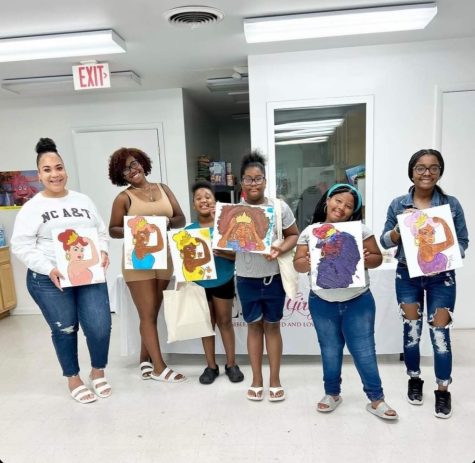 Fountain's faith has shaped her perspective of the world through how she chooses to act, learn and grow into the woman she feels she is called to be. 
"My faith has been the main activator of my success and goals," Fountain said. "So when God responded to my initial prayer I typed up a flyer announcing the first prayer circle I would present for the entire campus to be invited. I was scared but I had to be obedient."
She posted the flyer to her social media page and the post began to spread like wildfire. The more the post was shared, however, the more Fountain began to question if she was really the qualified person to lead the circle.
"The day after posting the flyer to Instagram, I was met with extreme adversity after returning from church," Fountain said. "I fell down the stairs and tore ligaments on both sides of my left ankle. I was ready to give up, but God nor my parents would not allow me to."  
On Sep. 12, 2022, Fountain found her strength and was determined to move forward with leading the prayer circle. Only thinking she would have about five students in attendance, to her surprise between 40 to 50 students showed up, held hands and prayed. 
"The feeling was indescribable," Fountain said. "We were able to declare wholeness and freedom on this campus. To make it all better, my dad came up to me at the end and said, 'You ready to do it every week now,' and I sobbed."
Fountain has now held three prayer circles on campus, and plans to make it a consistent event. 
Stay connected and up to date on when the prayer circles will occur, by following Naiya on Instagram.