N.C. A&T junior psychology student Jasmine Glover is dedicated to assisting minority students that attend HBCUs by using her social media platform.
Established in July of 2022, Glover created the Collegiate Society to help students fund their education, gain experience in their professional field of interest and prepare for life after college.
She began by running a nail business out of her dorm room during her sophomore year but often felt burnt out and felt like she was missing out on many opportunities on campus. 
"I wanted to do more meaningful and impactful work," Glover said. "Through my professional experiences, love for education, and knowledge of locating resources, I decided to create Collegiate Society."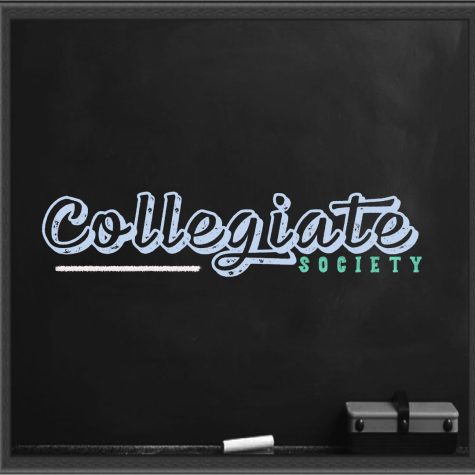 In addition to her work with the Collegiate Society, Glover is very active on campus and throughout the community. She tutors elementary students through the HeartMath nonprofit, volunteers at Kiser Middle School, is a youth activism volunteer and teaches school-aged children about the importance of mental health.
She is committed to creating opportunities for more than just the average student.
"I have begun expanding to posting information about grants and resources for business owners and nonprofits since many college students are entrepreneurs and founders of organizations," Glover said.
Working as a DEI Council intern at the Federal Reserve Board, Glover got a firsthand look at the disparities in the workforce for Black people. 
This ultimately changed the trajectory of her intended career and fueled her passion for working in DEI consulting and career coaching.
"I am committed to creating an inclusive work environment," Glover said. "With that, I work as a University Relations intern at Volvo Group North America. Through this experience, I have made it my mission to focus on early talent recruitment specifically at HBCUs."
Last semester, Glover hosted a program in collaboration with Aggie Entrepreneurship Club and N.C. A&T American Marketing Association, where the President of Volvo Trucks gave insight on the company, marketing and career advice.
"I was able to discuss opportunities at Volvo and provide next-day interviews to students in hopes of allowing employers to see the talent showcased at HBCUs," Glover said.
Her involvement in these various jobs, organizations and mentorships helped to inspire the creation of the Collegiate Society. 
"I was a participant in the Wells Fargo Go Far Diversity mentorship program and the Build to Best HBCU Early Talent program by Capital One/TMCF," Glover said. "Both of these focused on career development, mentorship and exposure to senior leadership."
Currently, Glover is a mentee in Thrive Women's Empowerment. She understands many students do not have mentors to pour into them and wants to use her experiences and knowledge to be a resource to others.
"I know the advantage of having professional experiences which is why I emphasize attending summits, forums and applying for developmental programs," Glover said.
She understands that many students go through financial hardships that deteriorate their college experience; which is why she has made it her mission to find scholarship opportunities.
"My one-year goal was to create a scholarship of my own," Glover said. "I was successfully able to complete that goal in six months. I launched the Community Leaders Scholarship," Glover said.
​​The Community Leader Scholarship is the first official award to be established by the Collegiate Society and seeks to identify and award an individual $1,000 that has demonstrated their dedication to pursuing their development as a leader in their college endeavors and beyond.
Since its start, the Collegiate Society has been a valuable resource to students because of the information and opportunities posted, which allows them to develop as college students and advance their careers. 
"After graduation, I want to work as a diversity, equity, and inclusion consultant," Glover said. "I hope to increase minority leadership, foster inclusive work environments and establish a pipeline for diverse talent. I also hope to transition the Collegiate Society into a career coaching business that offers services to recent graduates and those changing career fields."
For more information on Jasmine Glover and the Collegiate Society, follow the page on Instagram for scholarships, internships and professional development opportunities.