With graduation and other celebrations around the corner, students are in search of photographers to capture their greatest memories on campus. 
Fellow Aggies know these photographers because of their commitment and dedication to their images. Check out these Aggie photographers from their angles to the lighting to the overall experience. 
Tyler Sharper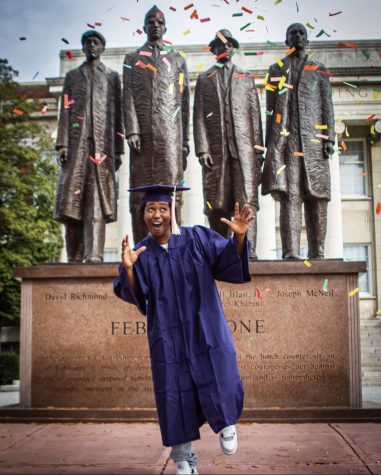 Tyler Sharper, a junior visual arts and media design student, wanted to capture what he calls the "vibes" of campus when he began his photography journey. 
"Photography allowed me to find a lane to really come out of my shy self," Sharper said. "Having a camera and starting photography allowed me to just have a sense of true freedom to do what I want and express myself how I want in my own way."
For the visual arts and media design, photography has shaped his life tremendously allowing him to look at life differently. 
"It allowed me to look deeper into people and things and grow a more understanding of them," Sharper said. "Photography broke the barrier and allowed the sky to be the limit for creativity and expressionism." 
Sharper is currently offering graduation discounts to college students if booked before Friday, April 7. Visit his website and follow him on Instagram for more information on his sessions. 
Alexus Brown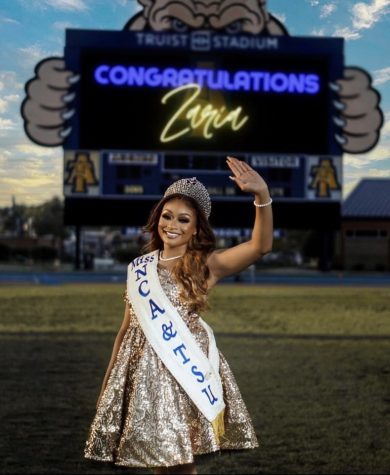 Alexus Brown, the owner of AlexusBPhotography, found her big break at N.C. A&T after taking photos for Diamond Shekinah, the 85th Miss North Carolina A&T State University. Soon after, her name and brand began to grow. 
"After that, all the Miss' who would run for a position would book me, and then they would win," Brown said.
Since those early days, Brown has become a local superstar in her field. The budding photographer has introduced new services and includes a variety of packages for her clients.
From photo shoots for the Student Government Association to headshots of the faculty and staff of N.C. A&T, AlexusBPhotography is going to be around for a while.
You can check out Brown's website and follow her on Instagram for more content and specials.  
Kenneth Merritt
Senior finance student Kenneth Merritt's journey to photography was untraditional. He never planned to become a photographer. 
Merritt brought his family's camera to N.C. A&T and began to take pictures of his friends in front of the student center. 
"After taking all my friend's pictures and seeing how well they did on Instagram, I started taking my camera around more often," Merritt said. 
He continued learning and practicing photography in his spare time and would even uber to random spots to take pictures.
Merritt prides himself on the experience he provides outside of just his photography work. His ultimate goal is to make each client feel comfortable and ensure an enjoyable experience. 
"I want people to not only love their images but love the day they took them and cherish that memory of creating beautiful photos," Merritt said. "I also think it is important for my clients to be free and confident in their ideas." 
Merritt is currently accepting a few more clients for graduation season. The graduation special includes a 2-hour session, with two outfits, and 20 retouched images. 
Visit his Instagram for more information on upcoming sessions and package details. 
Alyssia Zepeda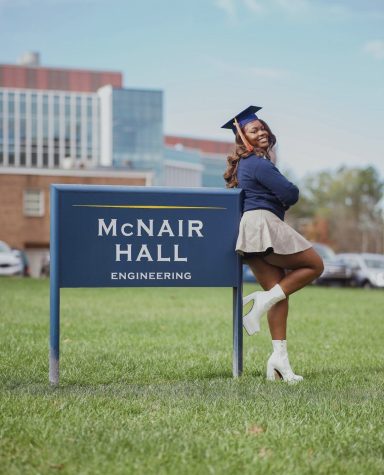 Sophomore art in media and digital design student Alyssia Zepeda's photography journey started in elementary school after winning a Spike Lee disposable camera contest for kids. 
Zepeda has dabbled in all kinds of arts, such as dance, painting and writing but photography was the one that became her niche. 
"I tell people all the time, if I can just take beautiful pictures and connect with people and leave an impact on them, that's what matters to me," Zepada said. "I just value those moments and being able to connect."
One thing people can expect when booking with Zepeda is her personable personality. She likes to spoil her clients and create good moments for them.
"I'm always jokingly telling my clients that I'm never going to tell you no," Zepada said. "I am strong on not having my business be too 'businessy' to where people feel like I'm not human or that I'm not personable." 
Zepeda is accepting clients for graduation season. She has two packages including in-studio and outdoor options starting at $350. 
Follow her on Instagram and visit her website to explore her work and learn more about the specials offered. 
Nicholas Jones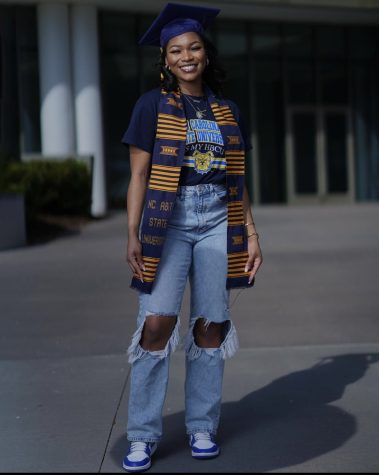 Nicholas Jones was surrounded by talented photographers within his family and friends in his hometown, which inspired him to get into photography. 
"My creative ability as an artist was my jumpstart into becoming a photographer," said Jones, a senior graphic/visual design student. 
Jones prides himself on allowing his clients to get the total experience when they book with him as a photographer. 
"I'm not just taking your photos, I am your weatherman, location finder, and many other things," Jones explained. "Ensuring that whoever books with me gets a total experience when getting their photos taken."
Jones is currently accepting clients for graduation but spots are limited. He has two graduation deals available, which include props such as champagne, smoke and confetti.
Follow Jones for more and to see his work on Instagram. 
With a contribution from Rosegelie Cineus, TheCulture Editor