Creed II: Fighting for an Endless Legacy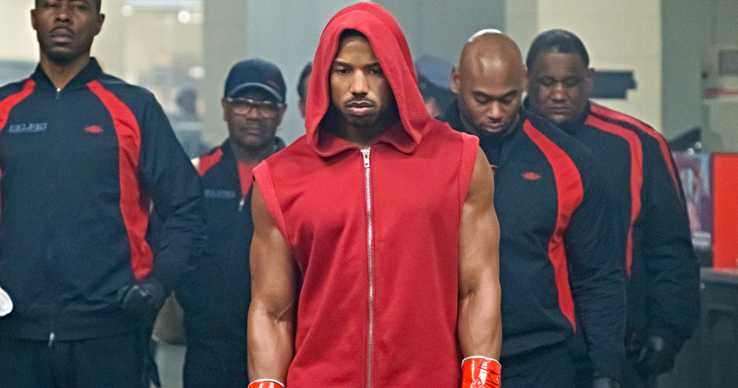 A new trailer for Creed II has been released and many fans are ready for its arrival.
This is a second look at the movie following a debut trailer in June. The long-awaited new trailer showcases the intense four-decade rivalry between Adonis Creed (played by Michael B. Jordan) versus Ivan Drago (played by Dolph Lundgren) who killed Creed's father, Apollo, in the ring.
Creed is ready for revenge, especially since he has Rocky Balboa by his side, who lost a grudge match against the Russian boxers father, Drago in Rocky IV. Actor Sylvester Stallone plays Balboa and has kept many of his fans updated with behind the scene footage, sharing the handwritten script in the summer of 2017 and exclusive photographs.
In Creed II, family is everything. The trailer focuses on the trials and tribulations Creed faces and many of the struggles he endured trying to balance the fight while taking care of his pregnant girlfriend, Bianca.
MGM and Warner Brothers released the full film synopsis:
"Life has become a balancing act for Adonis Creed. Between personal obligations and training for his next big fight, he is up against the challenge of his life. Facing an opponent with ties to his family's past only intensifies his impending battle in the ring. Rocky Balboa is there by his side through it all and, together, Rocky and Adonis will confront their shared legacy, question what's worth fighting for, and discover that nothing's more important than family. Creed II is about going back to basics to rediscover what made you a champion in the first place, and remembering that, no matter where you go, you can't escape your history."
The first Creed, directed by Ryan Coogler, hit the box office and became a considerable success raking in 173.6 million.
It came to much surprise when Coogler released a statement announcing his departure from directing the film:
"…..I care deeply for Mike, obviously, deeply for Tessa, and I grew incredibly close with Sly in the making of Creed. These are people that I wanna see do well and win at all costs. There's timing, and that film for whatever reason had to be filmed when it needed to be filmed. I think it's a blessing that it's going, man. It's amazing that they found an incredible filmmaker in Steven Caple Jr., who's a guy I actually went to film school with, who I have a lot of love and respect for. I can't wait to see what he does with it."
Steven Caple Jr's., work is on Sundance's, The Land and Freeforms, Grown-ish. Caple is a big fan of the Rocky series and was ecstatic once selected as the director. The 30-year older knew he wanted to take the film beyond the boxing ring and showcase personal aspects, so it was his goal to dive deep into family, legacy, and fears.
Creed II can be seen in theaters everywhere on Nov. 22, 2018, Thanksgiving Day.
Photo Credit: Movieweb