Death of Cable TV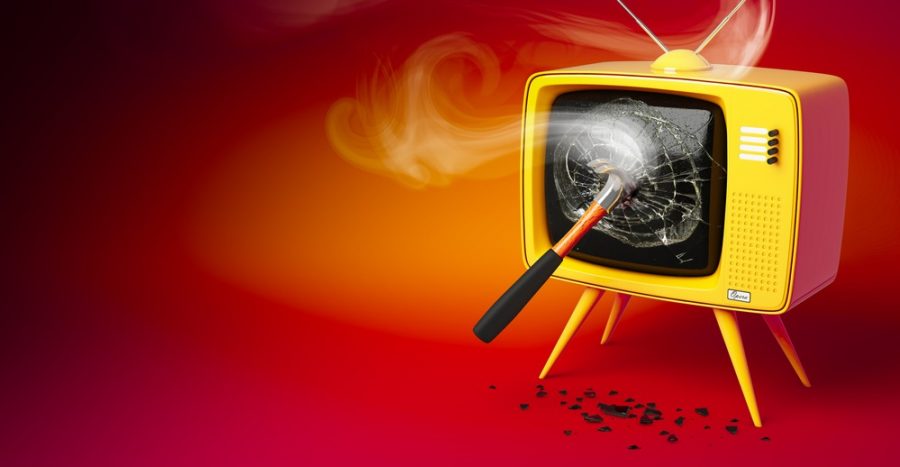 Jaylin Saunders, TheSCENE Lead Reporter
October 12, 2018
Online streaming services have definitely changed the game when it comes to TV and movies. These days, many turn to streaming services like Netflix or Hulu to get their entertainment instead of channel surfing.  
So, are the days of searching for something to watch through a list of scheduled programs becoming a thing of the past? With the release of Youtube TV and Hulu with Live TV and many others, traditional television's end may very well be in sight.
Technology renders many things useless and cable television is in the path of digital destruction is no exception.
Watching hours worth of shows in one sitting may have earned you a couple names in the past, but now it is becoming a trend. Binge watching is now a hobby that many people enjoy.  
Families now have movie nights by renting a few movies on Vudu or scrolling through Netflix. College students escape work on Youtube. It is as if cable isn't needed anymore.
Many prefer streaming over cable because all you would want to watch is a click away.
There is no waiting for your favorite show to come on because all that anyone would have to do is just click the latest episode. Even certain channels have websites with every episode that was aired on tv to binge. Some even choose to wait on watching a show on television because they want to see the full season online.
In 2017 Pew Research Center found that about six in 10 young adults primarily use online streaming to watch television.  This is one of many confirmations that cable television is fading into the background and soon to be lost in time.
Not only is online streaming more convenient it is also more affordable as well.
It has been found that the monthly fee for the typical cable tv package is $100 and the monthly fee for a typical streaming tv package is $40, according to a study done in April by Clark.com.
College students pay for enough already, so why not save some money? Most streaming sites have free trials, as well, so you can test the waters before committing to another bill.
With all this said, cable networks aren't oblivious to the shift that is coming. Even DirecTV has DirecTV NOW which is an online streaming service where you can stream live television.
It's only a matter of time until more companies decide it's time to go digital.
As time passes, some eras come to a close and the age of cable TV may be the next to go. Soon enough everything will be online to watch and enjoy.
Still, even as cable television fades, many can still enjoy a lot of great content on tv while it's still there.