Top 5 Thanksgiving Dishes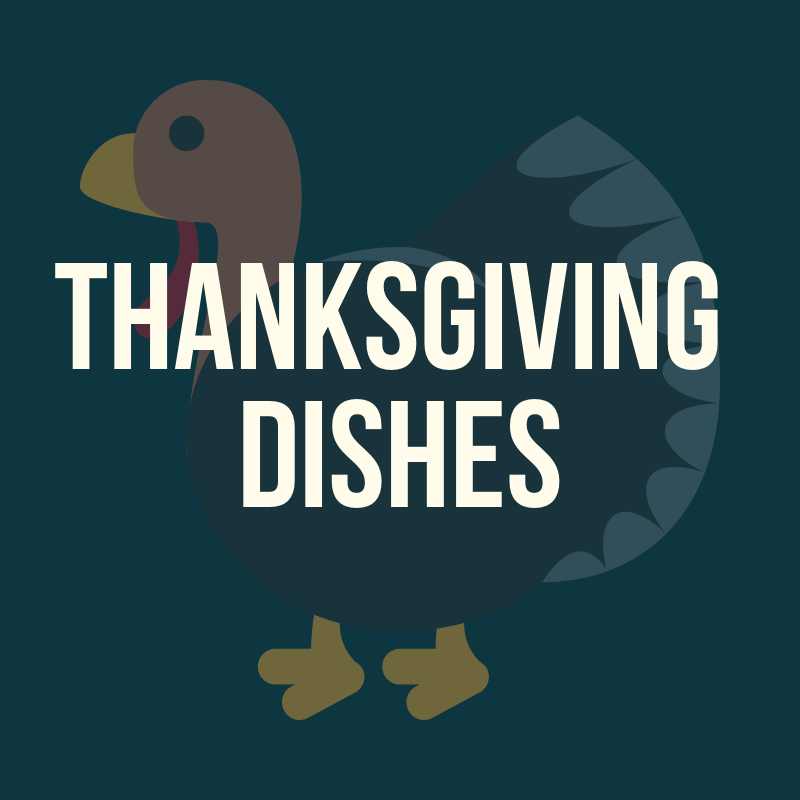 East Dockery, Contributor
November 20, 2018
With the holidays right around the corner, here are the top five, mouthwatering dishes people look forward to devouring on Thanksgiving Day.
Sweet Potato Pie
Enough sugar, enough spice, and everything nice. Sweet potato pie is a classic among the southern community. Not to get confused with pumpkin pie, sweet potato pie is one of main dishes you must save room in your stomach for.  It is perfect to be eaten at room temperature, fresh out the refrigerator or slightly warm, so the whipped cream and/or ice cream melts a little into the crust.
Collard Greens
Told the doctor, I'm a healthy kid, I eat collard greens. 
Slow-cooked with a turkey leg and other seasonings, collard greens are one of the most anticipated and expected dishes to look forward to during this upcoming holiday. Just imagine the excitement,  as the steam from the pot arises as you take off the lid to pile some of this leafy goodness onto your plate while a slither of turkey meat made it onto your spoon. Add some vinegar and hot sauce to it and you are good to go!
Stuffing
You simply cannot have a Thanksgiving meal without stuffing.
"One of the Thanksgiving dishes that I look forward to is my mom's stuffing", states Mya Stanley, an A&T student, and Maryland native, who is eager to go home for the holidays.
Originally,  it was made to be stuffed in the rear end of the turkey, hence the name "stuffing". However, this dish has evolved to be a loved dish on its own. It can pair well with gravy or cranberry sauce.
Yams
Fun fact: Sweet potatoes are one of the healthiest vegetables. It is high in potassium and antioxidant. However, the healthiness of this dish is questionable after we load it down with butter, cinnamon, and brown sugar. It is also accommodated well with the number one dish on our list: Macaroni and Cheese
Macaroni and Cheese
"Mac and cheese and yams are an iconic duo and anybody that says that the combo is overrated, then your momma can't cook", states Arieanna Linton, an A&T student from the DMV.
Whether paired with yams or not, mac and cheese is the most anticipated dish by all, especially on Thanksgiving Day. Mac and cheese is just a pan of goodness followed by ooey-gooey cheese and slightly burnt edges. It is important to make sure you are the first in line, so you can get that first scoop from the corner.
Although great dishes are what you look forward to on Thanksgiving, the most important thing to look forward to is being with your family and your loved ones.