S.U.A.B. holding auditions for 5th annual Lip Sync Battle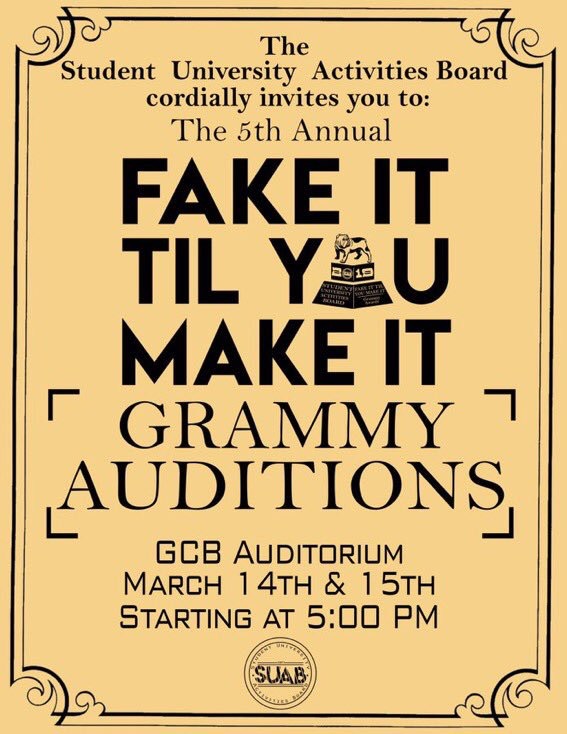 Marisa Comer, Lead Reporter of theCulture
March 11, 2019
S.U.A.B will holding auditions for the 5th annual Fake It 'Til You Make It: Grammy Auditions Lip Sync Battle.
Students will auditioning to go head-to-head in the upcoming lip sync competition. They will pretend to sing songs by their favorite Grammy nominated artists.
Students can audition by themselves or as a group.
This is an opportunity for all students to come forth with their best singing skills, without actually singing.
The auditions will be held on March 14 and 15 at 5 p.m. in the GCB Auditorium, room 218.