FINISH HIM! Mortal Kombat Returns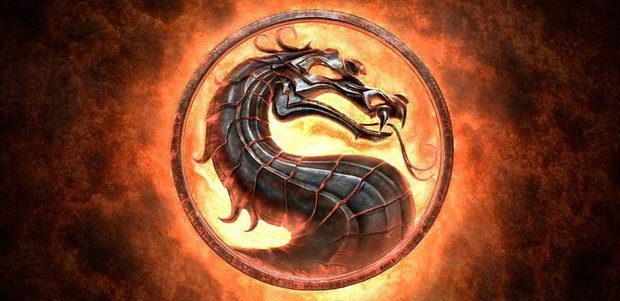 Devin Henry, Multimedia Intern
April 22, 2019
After its trailer was revealed at the 2018 Game of the Year awards, most gamers are ecstatic to see what the Mortal Kombat franchise has in store next.
Mortal Kombat 11 is a game that is expected to revolutionize the fighting game industry once again.
Fans of the Mortal Kombat gaming series enjoy the gruesome content that makes the fighting more signature. As with every Mortal Kombat release, blood and gore are prominent as characters use their "fatalities" to finish off their opponents. Fatalities are unique to each character and are signature moves that differ with each characters fighting style.
One of the fatalities features Johnny Cage. Johnny Cage is one of the original characters from the Mortal Kombat series.  He uses his Deadly Uppercut to punch off his opponent's head, then proceeds to throw the head at the gaming screen.
Cage then plays with his own Johnny Cage action figure and shows off just how incredible he is with fighting moves.
The Mortal Kombat series has made much progress since its original release in 1992.
Originally, Mortal Kombat was planned to be a one and done game, but after the success in arcades and home gaming consoles, they "had to make a sequel," according to IGN.
The plan for MK2 was to double the success and goals that were established for the first Mortal Kombat, according to the co-creator Ed Boon. The goals were met and even exceeded expectations to establish MK as a permanent premiere gaming franchise.
MK2 featured 12 playable characters, expanded move lists and gave each character two fatalities.
The series has grown since the second installment of the MK franchise.
Mortal Kombat X featured 29 playable characters and had at least 3 fatalities for each character.
The biggest change most fans are most excited for are the customizable abilities and weapons that are unique to each character. 
These abilities will be filled in three spots, and you will get to choose your favorite moves which are unique to each character.
Mortal Kombat 11 will also change the run and gun-fighting style gameplay that fans have grown to love over the years.
Shorter combos and shorter attack strings will be used in the recent update of the MK franchise, according to GamingRevolution.com
Fans will also have the ability to customize a character based on a variation system. Characters taunts, brutalities, fatalities, skins, gear, intro and victory scenes will be able to be fully customized in MK11.
New characters will be revealed in Mortal Kombat 11, according to Mortalkombat.com
Geras is a powerful and loyal servant of Kronika who can manipulate time.
Some characters who are fan-favorites such as Baraka, Sonya, Johnny Cage, Scorpion, Sub-Zero and Scarlet will be returning in this recent update of the Mortal Kombat franchise.
Mortal Kombat 11 will be available for purchase on April 23 and will be available on Playstation 4 and Xbox One.
You can purchase it at your local Walmart, Target, or Gamestop. For more information on Mortal Kombat 11, go to mortalkombat.com.