N.C. A&T alum LaJada Jones exposes young girls to IT through her business, Girl Code Empower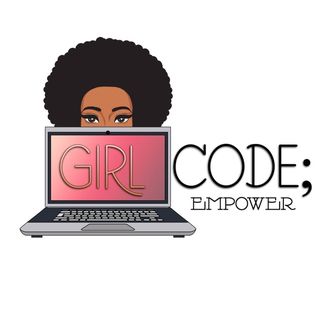 N.C. A&T is one of the leading universities producing the most Black graduates with science, technology, engineering and mathematics (STEM) degrees in the country including N.C. A&T alum LaJada Jones, founder of Girl Code Empower.
The growing organization designed by Jones provides girls ages 10 to 16 opportunities to gain exposure to the Information Technology (IT) industry.
Jones began her studies at N.C. A&T during the fall semester of 2017, but this was not her first time being exposed to the IT industry. The Charlotte, North Carolina native began her interest in IT during high school.
When she began her studies at N.C. A&T in 2017, she noticed the lack of women throughout her department, especially those that looked like her.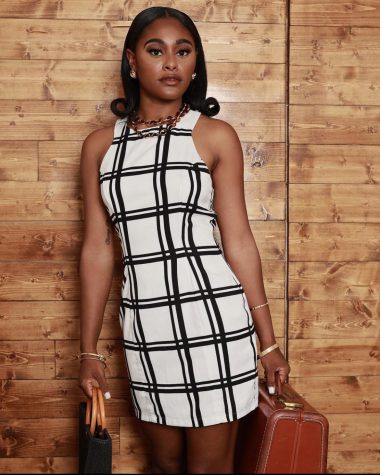 "I didn't really see a big population of Black women wanting to learn IT," Jones said. "It was really something that I wanted to bring."
Jones decided that she would partner with some of her peers and closest friends to create an outlet that would share the field they enjoyed with girls throughout the community. 
"I wanted to [focus on] young girls because I wanted them to get introduced to IT to see if they like it," Jones said. "I didn't want them to see the hard core stuff. I wanted them to see the stuff they might find interesting to give that thought to taking things a step further."
However, her plans were interrupted abruptly when the covid-19 pandemic hit. Jones decided to shift her focus more on her studies and school life. 
She served as president of the student NACCP chapter on campus, became a member of Couture Productions and Queen City Aggies, worked in the Student Health Center, was initiated into the Alpha Phi chapter of Alpha Kappa Alpha Sorority, Inc while also maintaining her nail business, Nails by LaJ.
The following year in 2021, Jones experienced many difficulties dealing with her mental and physical well being which landed her in the hospital.
It was during this time when she found inspiration from neighboring patients and the nursing staff to continue on with Girl Code Empower.
After graduating in May 2021, Jones revisited Girl Code Empower and began brainstorming ideas that she could share with the young girls in the community while also being cautious of the spread of covid-19.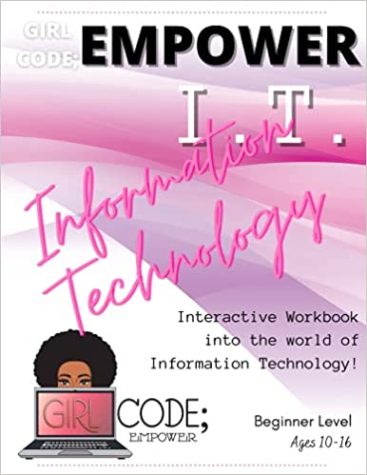 Later that year in September, Jones published the first Girl Code Empower beginner's workbook. The interactive workbook consists of various lessons and worksheets she initially created for her first in person workshop, that focus on the fundamentals and basics of IT to help further engage the participants.
"I just converted everything to a workbook," Jones said. "I wanted to make it simple enough for younger minds to understand but technical enough to see what the basics are in IT."
Today in Atlanta, Georgia, Jones still has hopes to continue expanding the Girl Code Empower to communities nationwide. For her,  early exposure is crucial for girls to discover their interests.
'I'm very big on as a child just trying everything so you can know what you like and dislike," Jones said. "If you're not introduced to it, you're not going to want to learn it." 
Jones is now in the steps of planning the second Girl Code Empower beginners workbook, focused on coding. She also hopes to host her first workshop for younger girls to continue exposing them to different opportunities within the IT industry.
Be sure to follow Girl Code Empower on Instagram for more information on their upcoming programs and new book releases.