N.C. A&T Crosby alumna, Marilyn Parker was nominated for a NATAS Suncoast Chapter Emmy award this past October. She won the Emmy at the award show, in the category, Diversity/Equity/Inclusion-News.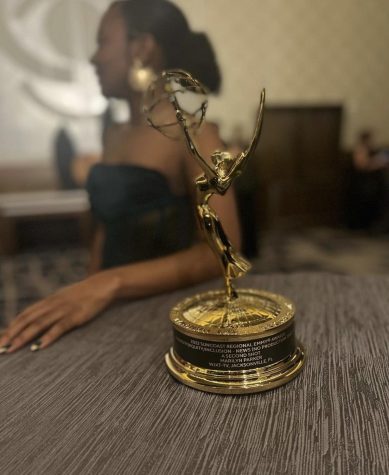 The 2022 Suncoast Emmy Awards were held last month at the Hyatt Regency Orlando. Parker was awarded the Emmy for her collaborative report "A Second Shot," along with photojournalist Ciara Earrey.
The N.C. A&T alumna was also nominated and won the Florida News Award earlier in 2022. 
Parker began her journalism career within the walls of Crosby Hall, as she spent most of her time in the TV Studio as an active reporter, anchor, and producer for Aggie News and Views. 
While at N.C. A&T, Parker interned at WXII-12 News in Winston-Salem and Fox 13 in Tampa, Florida.
When Parker graduated, she started her career at WALB TV station in Albany, Georgia, where she covered crime, extreme weather and was nominated for a Georgia Association of Broadcasters award for her participation in a Civil Rights Special in 2020.
Parker later joined the News4Jax television station in February 2020 as a multimedia journalist and reporter. 
She worked with Florida's Rights Restoration Coalition and created a story to bring awareness about incarceration and discrimination against people with convictions.
"I really wanted to express how important this topic is. I heard the stories from those whose mistakes still haunt them," Parker said. 
Parker's report delves into the consequences of posting mugshots online and a Florida law change that will allow some people to take them offline for free.
"Even though charges are dropped against the accused, these mugshots of people who may be guilty or innocent can live on forever," Parker said. "Once I planted this seed into the story, it grew to be much bigger than I thought."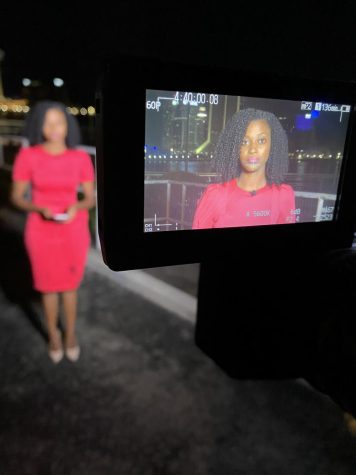 She says that being a journalism and mass communication student at N.C. A&T, and being taught by professors looking to help her thrive in breaking news, prepared her for this moment. 
Parker's former journalism professor, Michael Carter, says that early on, Parker had great instincts, not as a student journalist, but as a professional journalist. 
"In 2015, I was tasked with running Aggie News and Views, and Marilyn was the first student to let me know that she was interested," Carter said. "I thought she was somewhat shy, but she was our number-one ace reporter."
Carter described Parker's excellence within the program and praised her work ethic as a student journalist.
"Other students wanted to report one or two stories a semester, and Parker wanted to do stories for every show," Carter continued. "By her junior year, she continued to excel, as she found stories to report every week, and posted them on her social media platforms." 
Parker knew early on that this was the career for her, and her former journalism professor, David Squires believes that her actions reflected her desire to succeed as a journalist.
"It was evident early on that she was wise beyond her years," Squires said. "I saw her as a hustler and a go-getter, when she turned in assignments her work always came back thorough."
Parker still currently works as a multimedia journalist/reporter for WJXT 4 in Jacksonville, Florida. To continue following her journey, follow her on Instagram.