N.C. A&T alum Jennifer Rice continues to be nothing short of a success story in the field of media and journalism. Although Rice recently graduated with a degree in journalism and mass communication this past winter, she has already accomplished so much at just 22 years old. 
Rice's work in the industry has no limits; her work experience includes broadcast interning for WTVR-TV CBS 6, a reporter for DCTV Channel 23, entertainment reporter for Impressions of Beauty TV News and being a producer/editor of Blavity Inc, to name a few.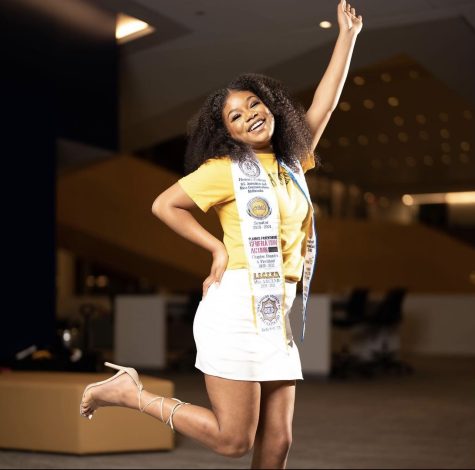 For Rice, her motivation in pursuing a career in journalism came from the wise words of her grandfather, who inspired her early in life.
"He too went to A&T and encouraged me to be creative and confident in my own skin, even if others didn't understand," Rice said.
Rice enrolled at N.C. A&T as a sophomore transfer student from Florida A&M University in 2018.
While attending, she joined several organizations including The A&T Register, Mentoring for H.E.R., becoming SGA Senator, content creating for HBCU Pulse and serving as campus media manager for Bumble.
"I had all these things to juggle, google calendar was my best friend," Rice said. "But I really think it taught me how to handle life and that I'm stronger than what I think I am. It helped me build my time management skills and all in all, my experiences made me a better journalist."
Outside of her academics and extracurricular endeavors, Rice was also a strong advocate throughout the community. In April 2020, Rice chartered the Planned Parenthood: Generation Action Chapter in Greensboro, N.C.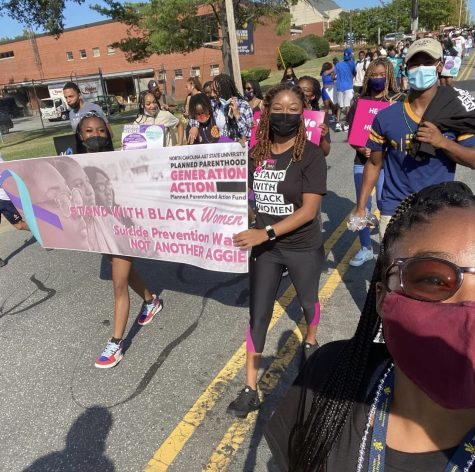 Influenced by her childhood experiences, Rice created this chapter with an interest in becoming an advocate for women's health.
"My grandma is a nurse practitioner and my mom is a pediatrician, so I've been around holistic health my entire life," Rice said. "Therefore it became important to me to speak up about corrupt health practices."
In addition to Rice's work with women's health, she also established a news outlet targeted at black adolescents called, "THE HUB." Though in its initial start-up season, she faced several setbacks from the University. 
"It was very [hard] because A&T never had that before, unlike other campuses that would have student interviews already organized for events like homecoming," Rice explained. "There were a lot of times when I didn't tell nobody what I was doing, I'd just pop up to an event and ask Chris Paul three questions on my own."
In May 2020, Rice received her first internship as an investigative reporter for E.W. Scripps Company, a newspaper and broadcasting company, in Virginia.
There she explored the different avenues of journalism while witnessing the depths that came with her career and the importance of authentic storytelling.
"That was during the middle of the George Floyd protests and it was a lot," Rice said. "It showed me how to report information in a way that was vulnerable enough to touch an audience."
Rice graduated from N.C. A&T in May 2022 and shortly after Rice began working at Blavity, Inc., the largest network of platforms and lifestyle brands serving black millennials, as a social media/marketing news fellow. She was responsible for writing interactive articles and producing weekly reels for social content.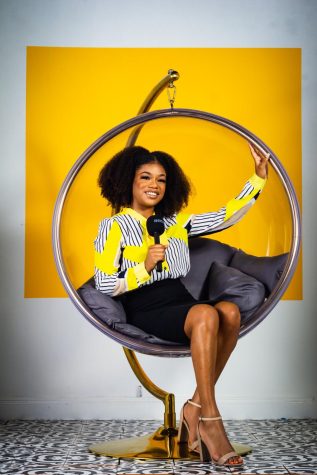 After just two months, Rice was promoted to part-time marketing associate in August; and after six months of working with Blavity, Rice became a full-time Blavity U social producer and news editor in January, where she is still currently working. 
"It aligned with literally everything that I wanted to do," Rice said. "I've always said that I wanted to work with people producing news for Black people, and by Black people and that's what Blavity is."
Though Rice has accomplished a lot already, the Atlanta native is still eager to learn more about her industry. 
Rice is now a graduate student at the Newhouse School of Public Communication at Syracuse University pursuing her master's in multimedia, specializing in journalism innovation.
"A lot of people told me, 'You shouldn't have to do that, it's journalism you don't need a second degree," Rice said. "But our ancestors worked so hard for us to get an education that I felt like owed it to myself and A&T to continue learning."
In the future, Rice hopes to host her own television talk show or receive a position in cinematic broadcasting.
To continue following her journey as a journalist, visit her website www.jenniferriceplusmedia.com, or follow her on Instagram.