N.C. A&T students embody the essence of creativity and originality on HBCU campuses. Senior bioengineering student Emmett "Avery" Woods-Gresham curates a brand that seamlessly fits in with the inventive culture of N.C. A&T.
The soon-to-be Aggie alum is well-known for his high energy and positive spirit.
"I feel like my liveliness is one thing that always attracted people to me. Whether in a classroom or dancing at a party, people remember me for always coming with the energy," Woods-Gresham said.
In 2022, Woods-Gresham created his brand, Yea Shawty Co., a compelling name and extension of Woods-Gresham's identity.
"It didn't have a meaning at first, but I started to use the saying to promote positive energy," Woods-Gresham said. "For example, when I'm playing basketball, and another player is doing well, I'll yell, 'yea shawty.' Now people yell 'yea shawty' when they see me. I feel like it's my saying, so I decided to make a brand out of it."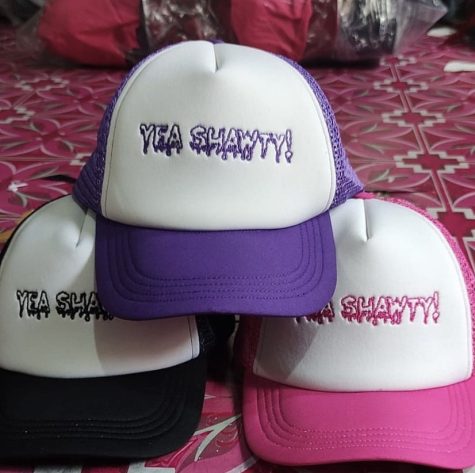 Many brands typically have one central area to hone in on, but Yea Shawty Co. sheds light on the importance of diversity.
"My brand revolves around clothing, content creation and most importantly, community service," Woods-Gresham said. "I'm all about spreading positivity, and I find that community service is a very effective way to do that."
Through Yea Shawty Co., Woods-Gresham has organized street clean-up events, volunteered at the Greensboro Urban Ministry Food Pantry, and organized food drives for the Grassroot Crisis Intervention Center in his hometown, Howard County, Maryland. 
In addition to community service, Woods-Gresham has big plans for the clothing aspect of his brand and plans on using one of N.C. A&T's most popular events to capitalize on.
"Aggie Fest is right around the corner, and I feel like that's the perfect time to drop my next lineup," Woods-Gresham said. "Stay tuned."
Woods-Gresham certainly does not let his bubbly personality and uplifting spirit go to waste. Another aspect of his brand is creating content, including public interviews.
Most recently, Woods-Gresham was present for N.C. A&T's homecoming, where he took the time to publicly ask students and alumni how they spread positivity in the world.
As a Maryland native, Woods-Gresham was also present for Howard University's homecoming, doing public interviews and asking similar questions.
"I think it's important for people to be able to explain how they contribute to making the world a happier place. I also love hearing about all the good and impactful things people do," Woods-Gresham said.
In the future, Woods-Gresham has high hopes for what his brand can become and how to expand from areas he is already familiar with.
"I'm moving out to Chicago soon, so I'm hoping I'll have the opportunity to expand. I have a good base in Greensboro and a good one in my hometown; now, it's all about growing my brand in different areas," Woods-Gresham said.
Woods-Gresham credits a lot of his growth to his time at N.C. A&T. He is exceptionally grateful for the support from the school and Aggie community. 
"Since attending this school, I genuinely believe I can take my brand to the next level. I've received so much support from my friends and my classmates. The HBCU love is like no other," Woods-Gresham said. 
"I want people to know, always be yourself, spread positivity and YEA SHAWTY."
To keep up to date with Yea Shawty Co., follow their Instagram.