N.C. A&T alum and professional dancer, Nepri James, has gained great popularity for her Club Renaissance Tour, inspired by the 'Renaissance' album by Beyoncé.
James, originally from Atlanta, began her journey at N.C. A&T in 2015, studying business administration. 
On campus, she was heavily involved in student organizations and campus life including being the last serving Miss for the Student University Activities Board (SUAB) and an active member in the Alpha Phi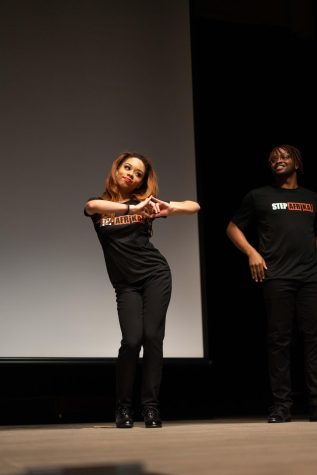 chapter of Alpha Kappa Alpha Sorority, Inc. 
Outside of her campus responsibilities, James was well known for her involvement and dance skills across campus.
During her junior year at N.C. A&T, she landed a job with Warner Music as a college representative and was responsible for promoting artists through dance classes and partnerships with her classmates.
"I worked with Warner all throughout college and once I stopped working there, I found something else I was passionate about which was photography," James said.
She later graduated in 2020 amidst the global pandemic. With many government restrictions closing things down, James then decided to focus on photography and starting her own business expanding her skill set by learning from friends. 
As time moved on and restrictions began to lift across the country, James began to connect her passion for business with her love of music. 
Fast forward to 2022, Beyoncé, one of James' favorite artists released the "Renaissance" album, which she resonated with.
"Everybody knows I love Beyoncé and I really enjoy this album," James said.
To promote the new album "Renaissance," Beyoncė hosted a listening party where her A-list counterparts were able to enjoy the album from beginning to end. 
Similar events began being hosted in larger cities, but never any near where James lives.
"I just kept posting on social media how someone should have a Club Renaissance in North Carolina," James said.
Many of her fellow Aggie classmates saw these posts and recommended that James host one herself. In Greensboro during N.C. A&T's homecoming last fall, she did just that.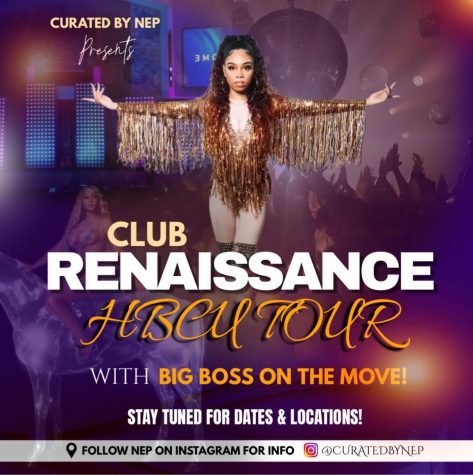 "Everything was booked months, even a year, in advance so it was difficult to find a venue but I was able to get connected with the right people to find a place," James said.
The event was a success, selling over 250 tickets and led to a second stop in Washington, D.C. 
In January, James was selected to go on tour with a national dance company. She traveled with the group across the country, showcasing her professional dance skills. 
"Things are really taking off for me now, I started the tour in January and I just got back last week," James said.
Even despite James' busy schedule, her Renaissance tour will make a return. Possible stops at Morgan State University and Atlanta, Georgia are in the works.
Through Club Renaissance, James' main goal is for people, especially HBCU students, young alumni and the LGBTQ+ community to come to the event and feel free to be themselves. 
"It's just a party, I want people to come and enjoy themselves," James said.
James is easing into her professional dance career while following her passion and juggling everyday responsibilities. Follow her on Instagram to stay updated on all future tour stops.