Fashion is forever evolving, and N.C. A&T has plenty of creatives who are eager to involve themselves directly in the process and change the fashion industry.
Saint Omertá
Aaron McBride, a junior biology pre-med student with a double minor in chemistry and marketing, shows proof of that with his brand Saint Omertá.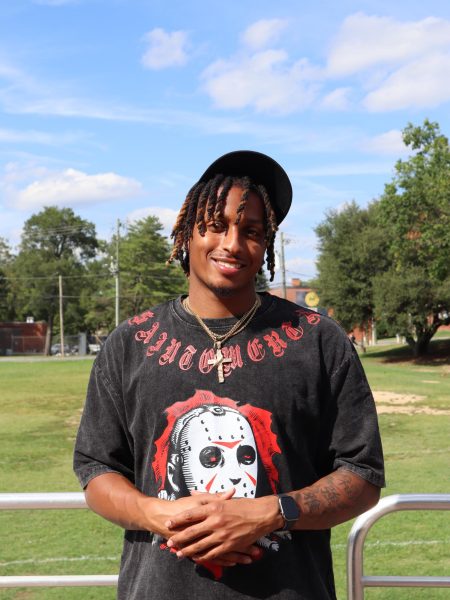 McBride has drawn inspiration from many sources throughout his fashion journey.
"A couple things that inspired me to start my brand was, coming out of my comfort zone, becoming uncomfortable but also being creative inside your own skin, but overall being comfortable in my own clothes and not wearing what everybody else is." 
McBride got his start during the pandemic, one of the darkest times in recent years. But that did not stop the young entrepreneur from continuing to follow his dreams.
Pushing through a crisis that shut down the whole world, McBride, with help from a close friend, used the moment as motivation to achieve his vision for his clothing brand. Saint Omertá was launched in January of 2022.
Building his client base first, he saw quick and continuing growth since the brand's first drop in March of 2022. 
From graphic tees to his boldly designed sweatpants and the rainbow variety of beanies that have overtaken campus, each piece of clothing and its design showcases the talent of the Richmond native.
Junior business management student Philip Omo-Taiga is a loyal customer and close friend of the founder who admires his passion and the message behind his pieces.
"The quality and make-up of each specific item is exquisite," Omo-Taiga shared. From the material of the clothing pieces to the feel and design, harmony is displayed, and originality and uniqueness of the brand is shown through every piece."
Longevity is the one word Mcbride uses to describe his brand. Focusing on making quality over quantity pieces, he makes sure that with each drop, they uphold that standard.
A&T's creative environment has allowed him to develop his footing in fashion and grow in his work. 
"A&T has influenced my creativity through different students showing their expressions through different styles, trends and aesthetics, but resorting to the concept of being comfortable and creative in your own aspect."
Looking to grow his business day by day, Saint Omerta's inspiration stems from creating pieces that McBride can not only see himself in but can also see others in. 
The young junior stated that he was "competing with nobody but myself." 
To shop and find more information, follow the Instagram page.
4thadreamers
Demarjae Powell is a freshman fashion merchandising student from Richmond, North Carolina. He has nurtured his love for fashion since he was a little boy. 
He founded his company 4thadreamers this month, with a focus on apparel; like shirts, pants and custom clothing. 
Powell started sewing at 16 when his grandparents gifted him a Singer sewing machine for Christmas. His determination opened many doors for him. 
His work at a sewing class he attended opened the doors for him to harness his stylistic passions and demonstrate his skills to Shamar Holloway, the owner of Ramahsstudio.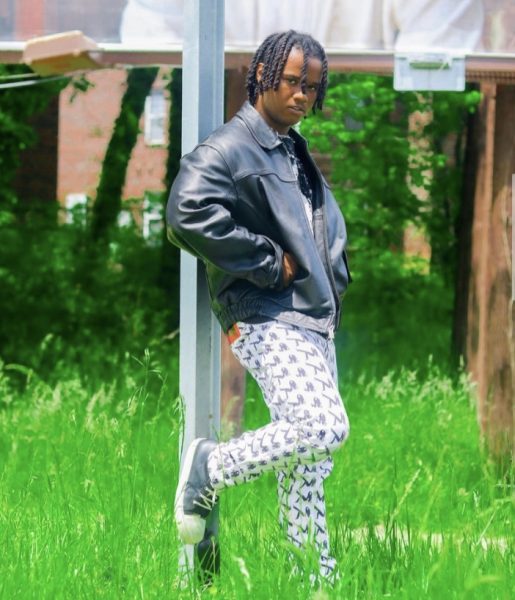 This led to an internship with Ramahsstudio. Shortly after he was able to create 4thadreamers.
"I was mirroring somebody who already had a brand, making $100,000 per year, and that inspired me. He was basically from the same city I'm from and I thought 'I can do this,'" said Powell.
Powell's drive shows in his work. From the creative customization on the shirts to the expressive detailing on the pants, every piece of clothing helps showcase his complexities and his yearning to expand his creative horizons. 
"I want to leave this earth knowing that I left no stone unturned. I want to experience everything that comes with life," Powell shared.
To shop, follow the Instagram page for more information.
Grandy Worldwide
Carsten Grandy-Richardson is another young creative talent in the fashion scene on campus; with his growing brand, Grandy Worldwide.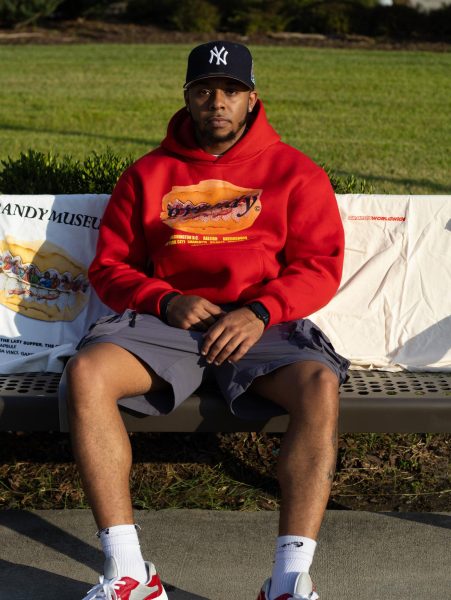 The junior business administration student founded the brand as a way to carry out his father's legacy and his impact is "deeply entrenched into several aspects."
Many of the concepts that inspired pieces from the brand, reminded Richardson of his father; like the name Grandy or the storylines emphasizing the values he lives by.
"His legacy relates to the brand regarding our values of self-exploration and growth," Richardson shared. 
Working hard to expand Grandy Worldwide more, Richardson works hard to better know himself and to grow so that he can continue being an inspiration to others.
Since high school, the Raleigh native has had a strong connection to art. His passion for art is something that he now applies to his innovation with the clothing items he sells.
"Art has been a huge catalyst in fashion, [creativity] and my brand as I believe that art is vast and encompasses several practices," he said. 
This inspired him to launch Artboys Company, a multi-disciplinary design and production company that allows him to branch out and practice different aspects of his creative interests that he might not get to do under Grandy Worldwide.
Building his entrepreneurship skills, Richardson put his own creative talent to good use and successfully launched his brand with clothing pieces ranging from creative graphic tees to sweatsuits that exhibit his original concepts.
The young creative believes that what sets Grandy Worldwide apart from others doing the same as him is "the brand story, founder story, the ethos and their purpose, which is to inspire passion, purpose and growth."
"Private School Kids," a collection under his brand that signifies a testament to his private school experience in his earlier years, is an example of that passion, purpose and growth. 
"It highlights my unconventional brilliance, my appetite for growth, unparalleled individuality, elegant rebellion, and how the way we live life causes us to ascend in intellect, character and impact like a Maverick."
The young entrepreneur shared that "Grandy" is the one word to best describe the brand.
"Grandy broken down means guided by roots and ambition, nurturing the dedication and yearning for growth," he shared.
To keep up with future collections and drops, you can stay up to date on Grandy Worldwide's Instagram page.