Finding a hairstylist in a new area can be hard, especially on a college budget. Several N.C. A&T student hair stylists provide styles ranging from braids, locs and wigs to haircuts, all at an affordable price. 
@LocdByNataje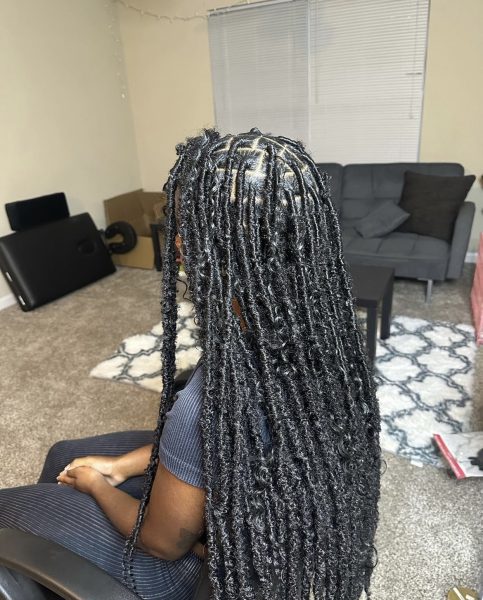 Nataje Wilson, a senior criminal justice student, has been a hairstylist for a year and a half.  She offers a variety of styles, from soft locs, knotless braids, island twists to bohemian/distressed locs, stitch braids and blowouts. Wilson began doing hair her freshman year when her roommate asked if she could do her soft locs.

Her talent and passion for hairstyling is homegrown, drawing inspiration from her family.
"Doing hair runs in my family," Wilson said. "My aunt is a licensed beautician in Raleigh, and my grandmother was the city #1 braider for many years." 
Junior kinesiology student Navia Washington has been a client of Wilson for a year now getting hairstyles like soft locs, bohemian soft locs and island twist. She recommends Wilson to other people telling others about how fast Wilson works. 
"The environment is very comfortable," Washington said. "Her booking website is very straightforward and easy to access, and she takes her time, but I'm also not sitting in the chair for excessive long hours." 
Wilson plans to offer promotions for homecoming, starting Oct. 11 through Oct. 31. She will also provide a special discount, for college students, of 20% off regardless of what school they attend. 
Although Wilson does certain styles, she is not opposed to trying something new and offers discounts on inspirational styles from clients. 
Her bookings open on the 15th of every month. Check out Wilson's Instagram for more information on how to book your next style.
@Braidsbytwon
Antwon Patterson, a senior liberal studies student, started his braiding journey early. Sept. 23 marked his six-year anniversary of professionally braiding. 
Patterson is known for his various braiding services, which include knotless braids, cornrows/feed-ins with shape designs and loc maintenance and styling. 
Patterson's passion for exploring the beauty industry started during his teenage years.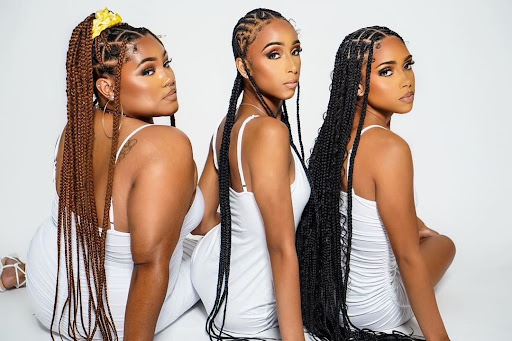 At 15 years old, he began working professionally after a family friend referred him to a local beauty shop owner. During that time, he had only done hair for about two months as a hobby.
"A local beauty shop owner took interest in my work and asked me to come in for an interview," Patterson said. "Then offered me a position to work alongside [her] as an apprentice, and she would be giving me firsthand experience of the professional side of the beauty industry."
Patterson is looking to expand his skill set. He is interested in doing more natural hair and extension styles and services for loc'd hair, such as loc extensions. 
Patterson is fully booked through September, but updates for October bookings can be found on his Instagram. 
@Liaonthelace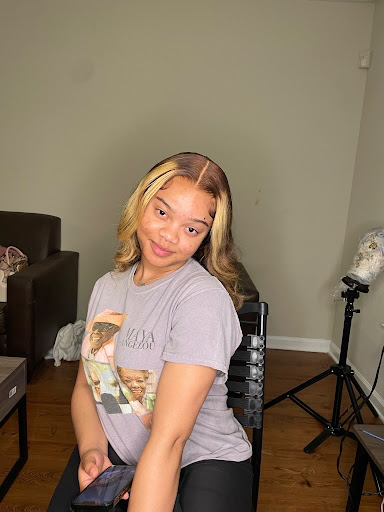 Lia West, a junior marketing student, is a notable option for wig-wearers. West started perfecting her craft with lace wig installs, sew-ins and quick weaves in 2017.
"I was tired of the outdated hairstyles my mom would give me," West said. "So I decided to learn to do my own hair."
For loyal clients, she does a sale of 15% off during the first week of school and seasonal deals for homecoming, Aggie Fest and holidays. 
West also accepts male clients for services of two-strand twists or loc retwist. 
"I'm open to trying all different types of styles," West said. "I really want to do more frontal updo's and more loc styles." 
For more information on booking with her, check out her Instagram! 
@Sosaaclipz
Miles Johnson, a sophomore computer science student, has been cutting hair for a year. His leading service of a regular haircut includes a fade and a lineup for $20. 
Johnson has always had a passion for hair. His skills inspired him to start saving money in college by cutting hair. 
Mckenzie Hill, a sophomore political science major, started going to Johnson in January usually getting a low or mid taper, all around. 
"My cuts are always clean," Hill said. "He keeps a very clean environment, I recommend highly because he's a great barber." 
Outside of a regular haircut, Johnson also offers beard line-ups ,fades, eyebrow and mustache clean-ups and line-up-only services. For the ladies, he offers undercuts. 
Johnson gives out free haircuts on birthdays for returning clients.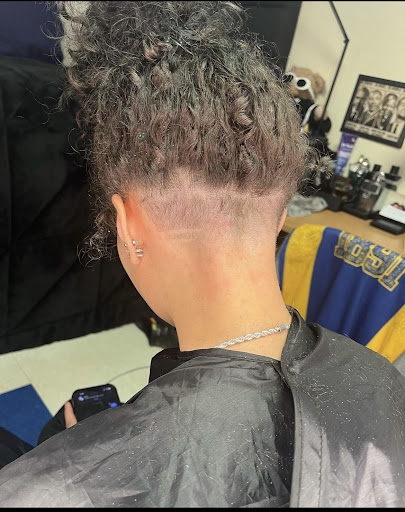 Availability is usually limited for Johnson, but check out his Instagram for more information on getting an appointment.