"Slime You Out," a new single by Drake featuring SZA, was released Sept. 15 and caused an uproar among listeners. For those who don't know, the two artists dated in 2008 and have been going back and forth in multiple songs since the breakup. 
In this song, however, the artists collaborated and went back and forth on the same song. 
"Slime You Out" is the first song in Drake's upcoming album, "For All the Dogs." This track gave fans an insight into this album's message. 
From our first impression, hearing the names Drake and SZA, many knew the song would most likely be about toxic relationships, and based on the platforms and the notability that these musicians have, this collab had no choice but to be a banger. 
After listening, Sydney Lee, a first-year business management student, shared her thoughts on the collaboration. 
"Personally, I was expecting a lot," Lee said. "I mean, it was SZA and Drake, but I felt like it was pretty good."
Drake starts off the song with a typical intro to a slow beat, similar to previous songs like "Marvin's Room" and the "Take Care" album, representing the "old Drake" that fans seem to miss. 
Later in the first verse, the Canadian-born rapper describes how he literally, "dogs out" women by using derogatory terms to refer to women. In the song's first line, he says: "You b******* really get carried away."
Olivia Fogul, a freshman bioengineering student, was not amused with some of the opening lyrics.
"In the first half, he threw me off a little bit with the 'whipped and chained' like American slaves… especially because he's Canadian," Fogul said.
He referred to the Nickelodeon Kids' Choice Awards, "I swear on my grandmother's grave, I'm slimin' you for the kid choices you made." 
A major controversy of the song was this reference because of the use of Halle Berry's photo shown at the award show in 2012 to promote the song. 
Drake allegedly asked Berry to use her picture for the cover, and she said "no." But he used it anyway. 
Esquire reported that Berry consequently posted on her Instagram, "Sometimes you have to be the bigger guy…even if you're a woman."
In the comments, when asked why she was so upset, she responded, "[Drake] didn't get my permission. That's not cool. I thought better of him." 
Many fans took this as an inconsiderate action by Drake and have asked for an apology from Berry.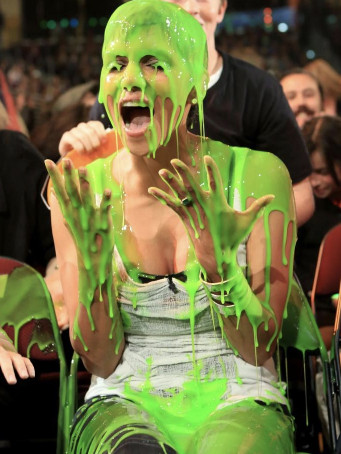 It is not uncommon for Drake to disrespect women in his songs and on social media, so this wasn't entirely a surprise. 
After Drake's two verses, SZA fired back with a woman's perspective of the "slimin' out" culture she experienced in her love life. 
Alayshia Jackson, a freshman nursing student, shared her opinion.
"I didn't like the first 30 seconds of the song," Jackson said. "It should have been led by SZA, but when she came in, the song got better. She really represented for the girls!" 
In the verse, SZA explained how she has too much pride to let a man "slime her out" and how men act differently when they're alone, but it is an entirely different story on social media.
 The last verse by Drake is where he "does his big one." He laid out the months of the year and described how new relationships start and end based on the holidays and cultures of each month. 
"January, you pretend to see life clearly, yearly," alluding to the New Year's Resolutions and people trying to be on the right track for the year. 
"April, spring is here, and just like spring, you start to spiral." Here, he hints at how there is a stigma around "spring fever," and people start acting wild. 
"December, the gift-given month and how you wanna rekindle our year," obviously hinting at Christmas time and how couples want to be on good terms for this part of the year.
After listening to Slime You Out, I believe that though Drake is using slow and calming beats like the old Drake, overall, he is still the same old Drake in his disrespectful lyrics and actions toward women. 
Listen for more on the new album, which will be released on Oct. 6.