The Pop Up Crew Celebrates their Second Anniversary by hosting their biggest Pop Up Shop Yet
The Pop Up Crew celebrates their second anniversary this weekend by hosting their seventh pop-up shop for businesses in the community.
Founded by two N.C. A&T students, the brand helps to provide Black entrepreneurs a platform to share and build exposure for their up-and-coming businesses.
Zaria Wilson and Lia Turner founded the Pop Up Crew during the height of the Covid-19 pandemic. After being approached by a fellow small business owner on campus searching for opportunities to promote their products, the two DC natives decided to create their own pop-up shop at a nearby church for creatives to gain exposure in the community.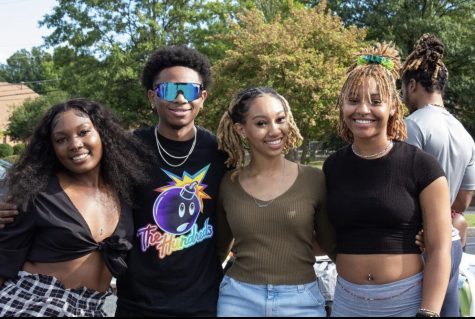 The first pop-up shop took place in October 2020 with a few businesses in the area sharing their products with others in the community. After the first event, both Wilson and Turner knew that this event was something that needed to be continued.
"When we first had it in 2020, it was a lot smaller," Wilson said. "Now it is definitely bigger than what it is. It's not just strictly a pop-up shop, it's an event."
Since its initial launch, the Pop Up Crew has grown to become more than just a local pop-up shop for N.C. A&T students in the community. Showcasing performers, artists and local DJs in addition to the vendors, it is an event for any and everyone to participate.
This is the seventh pop-up shop hosted by the Pop Up Crew and one of the biggest. Their goal now is to focus on exposure while also having a good time networking and connecting with others.
"We aren't doing things alone this year," Turner said. "We built a team so we can really have a helping hand."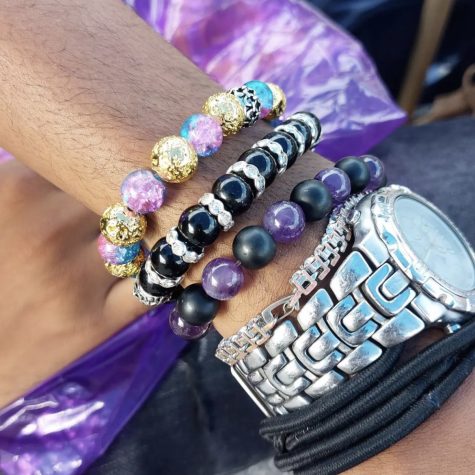 The theme for this year's anniversary is strictly business. Guests can expect to see performances from various modeling troupes, dance teams and artists from 1891 Hot 10.
There is also a large variety of vendors that will be in attendance Friday including shoe resellers, clothing brands, hair vendors, jewelry sellers and more. Each business in attendance is Black owned, something that was very important to both Wilson and Turner.
"We wanted to create something for us, by us," Wilson said. "We wanted to support other Black businesses. The more exposure we bring to people, the better."
Turner also stressed the importance of networking, something she hopes both customers and vendors can take away from this event.
"That's one of my biggest things in life," Turner said. "You never know who you may come across."
This anniversary pop-up shop will be the Pop Up Crew's last event of the semester. They hope to continue expanding their team and are actively searching for students interested in developing their skills and craft.
The Pop Up Crew's anniversary pop-up shop will take place Friday, Oct. 7 from 2 p.m. to 6 p.m. at Metropolitan United Methodist Church. Be sure to follow them on Instagram for updates on upcoming pop up shops and ways to join their team.