J'mihyia Whitsett, and her wife, Paris Whitsett are captivating the Triad area by creating the first Black-owned wine bar located near downtown Greensboro.  
The Whitsetts are Greensboro natives who created a safe space for women where they can feel at home. Established two years ago, the bar focuses on wine, cocktails, and mocktails, as well as charcuterie boards.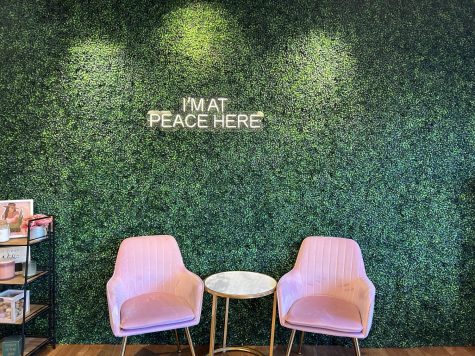 "This wine shop is a reflection of myself," J'mihyia Whitsett said. "Most bars portray a masculine uncomfortable environment for women, so I wanted to add my favorite colors, and use certain design trends to captivate customers."
The support from the diverse community Marjae's attracts creates an inviting environment allowing customers to connect with the owners on a personal level.
https://ncatregister.com/19065/theculture/empower-me-hosts-the-black-owned-business-showcase/
J'mihyia Whitsett says the key to being an approachable bar is to physically work at the bar. 
"You will see us washing dishes, serving drinks, having conversations with the customers and going out into the community," J'mihyia Whitsett said. 
The bar does not stop there, curated events are also hosted at the wine shop all while allowing customers to capture an experience on their phones they will not forget.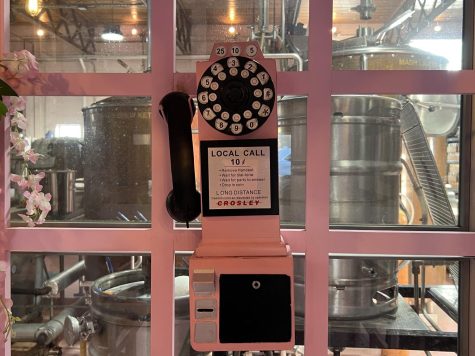 "We have hosted events that mothers can bring their children to, such as Cookies with
Santa, Sip and Paints and Mother's Day events," J'mihyia Whitsett said. 
J'mihyia says that customers can not seem to get enough of the scenery in the bar. She believes that women feel empowered when they can feel beautiful in the photos they take at the bar.
"The pink payphone has become the photo hotspot at the bar. We like for our customers to have a photographic experience accompanied by a drink."
The Whitsetts' businesses have grown alongside them. Celebrating one year of marriage, the two have four children and at least a half-dozen businesses between them. Paris runs a barbershop, a nail and hair salon and a smoke shop.
https://ncatregister.com/18293/theculture/10-gso-black-businesses-to-support-for-black-history-month/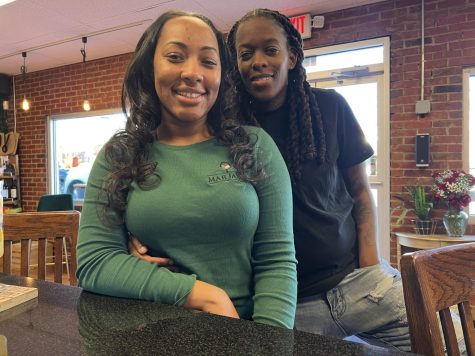 Being a veteran and a business owner has helped Paris flourish alongside her wife when it comes to operating the wine bar. 
"Having that experience has helped me be able to observe and see what's going on through a different lens," Paris Whitsett said. "I feel like that experience has heightened my awareness."
Bria Ervin, a bartender at Marjae's Wine Bar, believes that a bar is a flourishing place for anyone needing to build a connection.
"I love that I get to serve a diverse group of individuals with different problems every day," Ervin said. "Most people come in and they unpack their problems with us, and build meaningful relationships."
As far as the future goes for the Whitsett's, they have recently launched their grand opening for their new breakfast restaurant, The Breakfast Spot on March 18. The restaurant is located at 3717 Farmington Drive and is open Monday through Friday from 6 a.m. to 3 p.m., and Saturday through Sunday from 6 a.m. to 5 p.m.
The Whitsett's are actively seeking employees to join them at their wine bar and breakfast restaurant. They are currently hiring part-time bartenders and dishwashers; for more information, visit marjaeswinebar.com, and follow @marjaeswinebar.
Marjae's Wine Bar is located at 1107 Grecade St. They are open Tuesday through Thursday from 5 p.m. to 9 p.m., Fridays from 5 p.m. to 12 a.m., Saturdays from 2 p.m. to 12 a.m. and Sundays from 1 p.m. to 8 p.m.