The N.C. A&T campus is a hub for Black creatives making their mark on the world through their creativity. Sophomore journalism and mass communication student, Jason Vaughn, is no exception. 
Vaughn acts as the creative director for his editorial magazine Embro Illustrated, using it to express creative stories in the Black community.
Drawing inspiration from the community at A&T, the multi-faceted creative, wanted to use his skill to highlight the talent and creativity of Black students on campus while also pushing for more attention toward Black creatives in general.
https://ncatregister.com/20585/theculture/n-c-at-student-designs-one-of-the-first-hbcu-inspired-nike-dunks/
"I feel like a lot of black artists, wherever we are, we're downplayed for what we look like, how we walk, how we talk [and] just being black in our society is hard," Vaughn said. "And I wanted to embrace that in a way that artists do. And I feel like this is what that magazine does."
Staying true to his vision, Vaughn began his magazine with a feature article and photoshoot on fellow journalism student and self-entrepreneur, Re'Onna Vines.
"The first shoot that I ever did was actually with Flier Attire, and that's the owner, Re'Onna Vines," Vaughn shared. "And I shot that with Striker Studios. That was the first push for Embro Industries, really just getting that out there."
As an A&T student, the Denver, Colorado native has grown in many skills and appreciates the opportunities going to an HBCU has given him. 
"I think that being at A&T has helped me with networking wise; being able to meet so many different creatives in the industry that are like me, or that are way different than me and have different perspectives to the things that I like," Vaughn said.
https://ncatregister.com/14879/theculture/the-artist-bloc-a-home-for-local-creatives/
Through Embro Illustrated, he has done various creative projects with brands, organizations and also his work.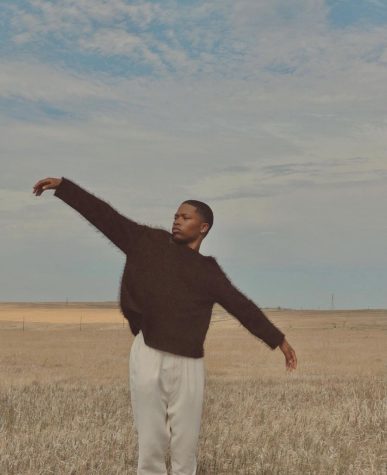 "I've also created another video shoot, I took a handful of Aggie men, and we did a shoot based off of the power of [the] love in Black men."
The young creative director has also collaborated with other individuals in the creative field to execute original ideas. Vaughn has worked with longtime collaborator and creative Raynetta Nah on numerous projects.
"I co-directed a video shoot Raynetta Nah," Vaughn shared. "And that video shoot kind of was the rocket for both of us reaching our goals. We got a lot of looks after that, and a lot of thoughts on it."
During the first week of April, a new project was produced with Nah and Vaughn at the center as creators. Embro Illustrated hosted a fashion show on April 1 with student designers and stylists. 
Titled 'Embro'idery The Fashion Show,' the showcase focused on "highlighting the talent and spring collection of up and coming local Black creatives."
Using his platform, Vaughn continuously tries to push stories and creative projects that highlight the incredible work of A&T students on campus. From editorial, and set design, to stylists, Embro Illustrated encompasses all that makes up a Black creative.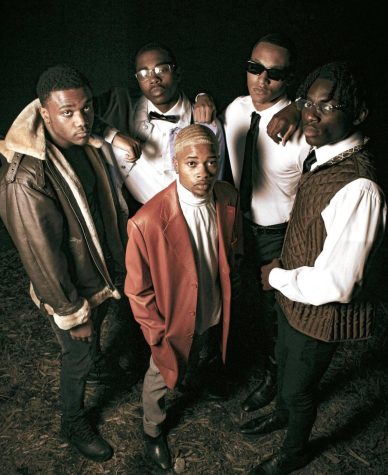 In a photoshoot titled 'Striking the Masc.' Vaughn learned more about the identity of Black men in the A&T community and also explored his own identity as a bisexual Black man in society.
"We're often taught in times, to be strong and be courageous," Vaughn said. "And I wanted to change that perspective, because I am a bisexual Black man, and there's all, just so many different perspectives that other people don't see in the Black man."
"I feel like they're also so labeled and so confined to be one person, but that's just not what life is. I feel like all of our traits are different and just because you're gay, straight, Black, white, Hispanic, whatever, all men can be differently brought up, differently seen, differently everything."
As a sophomore student, Vaughn still has some time before he graduates, but he is already thinking ahead and has some big goals for his future. 
"My hope for the future, I'd really love to be, Gucci and Louis Vuitton," Vaughn shared. "I'd love to get there at some point in time. One of my biggest influences is Pharrell Williams, and I'd kind of like to get in that position someday." 
To follow any of Embro Illustrated's upcoming projects and creative work, you can visit its Instagram page.